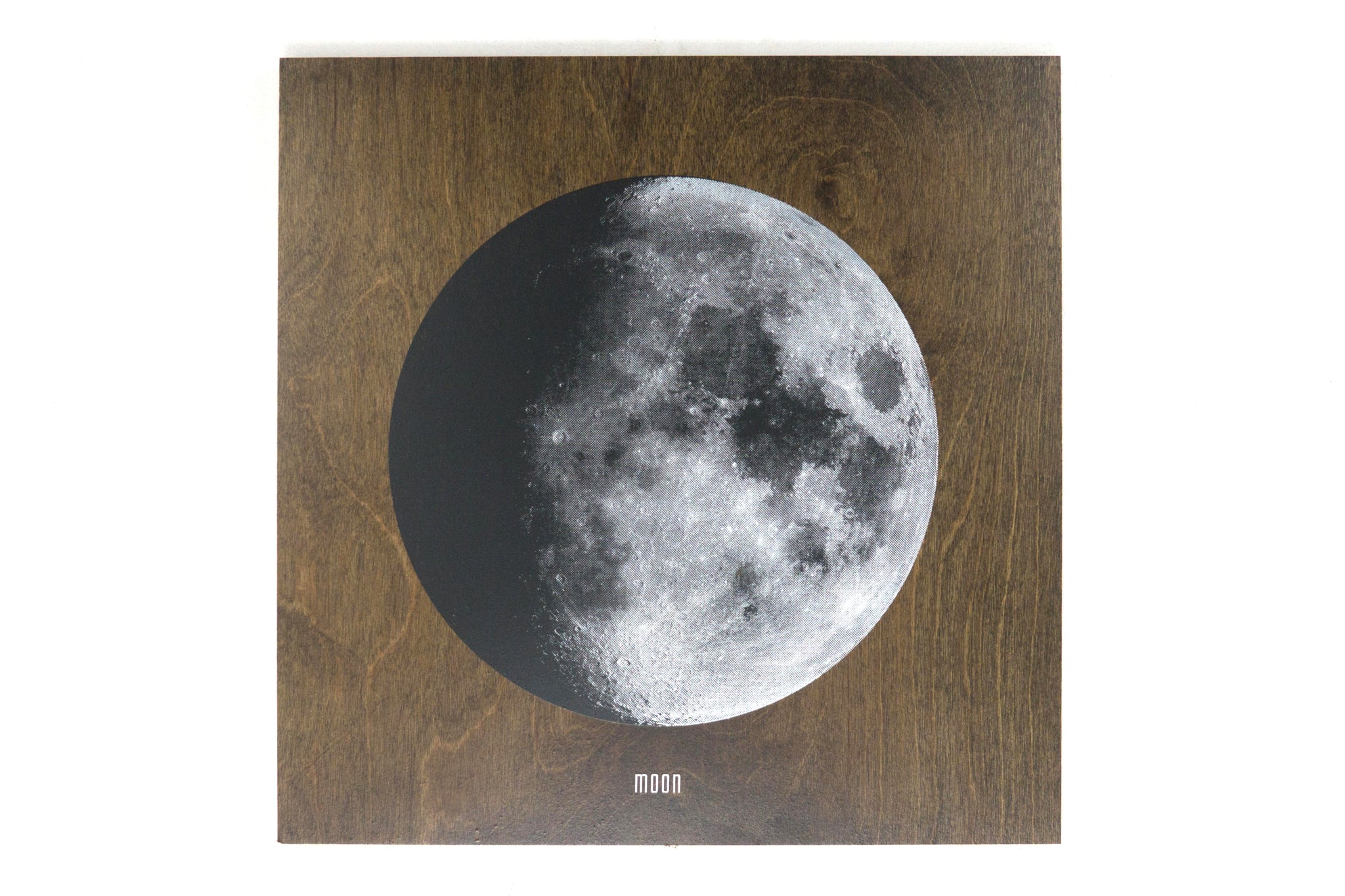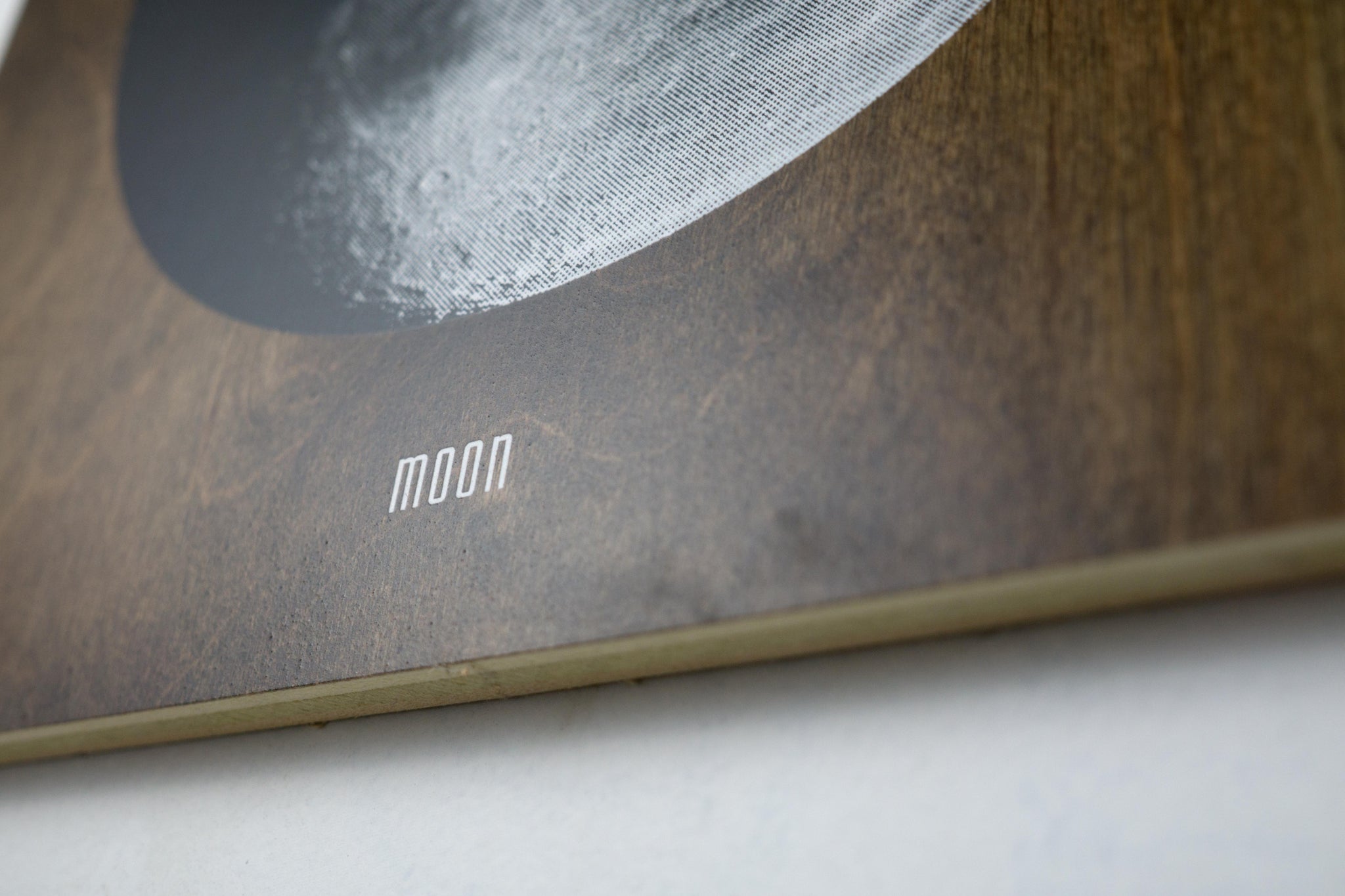 Moon on Stained Birch Plywood
This ready-to-hang print of Earth's moon is printed directly on a piece of stained plywood. Both the black and white coats are screen printed, then the piece is sealed in a protective coat of polyacrylic. 
The size of the piece is 13"x13", which matches my framed metal Earth and Mars prints.
I also do this print on metal!