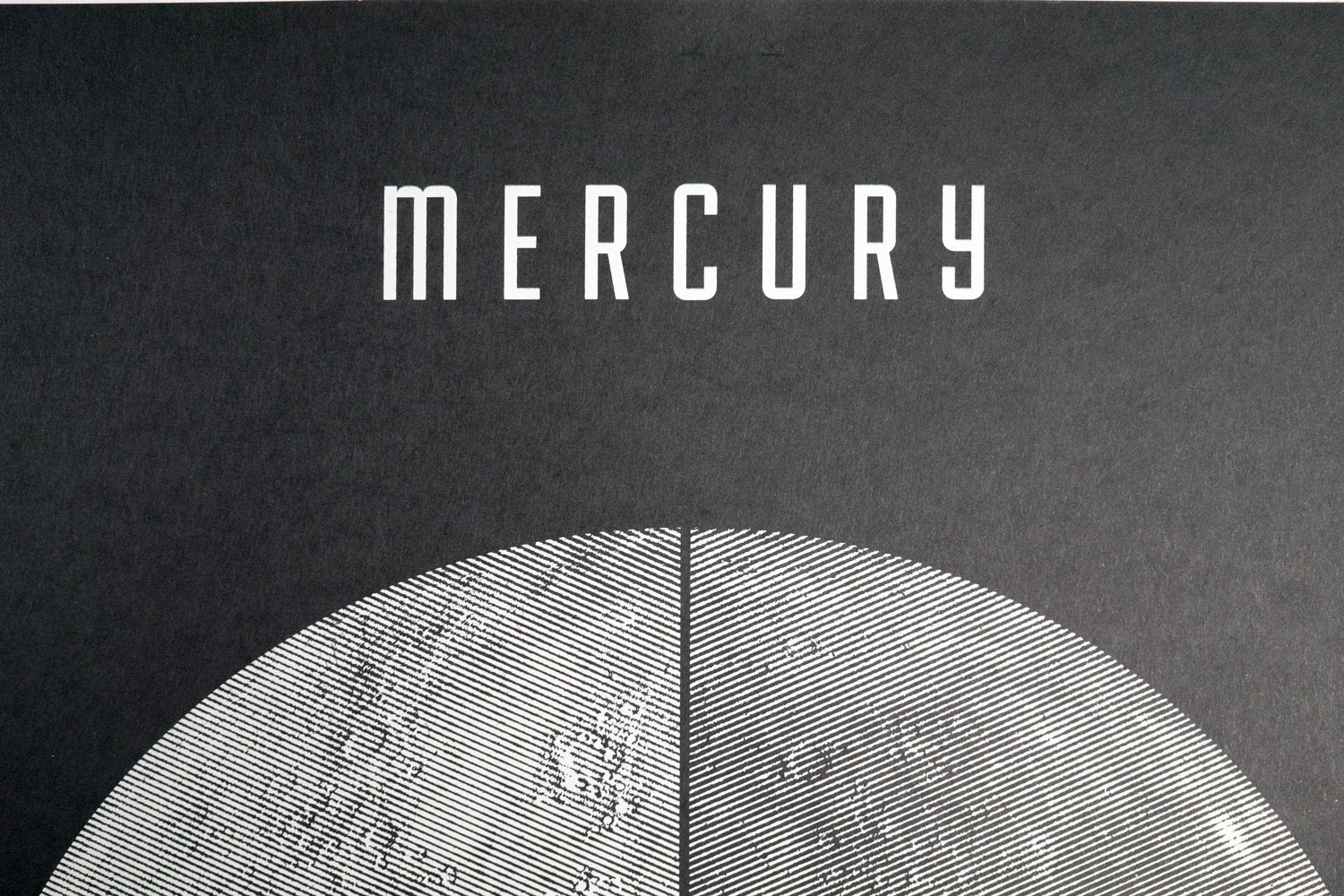 Planet Mercury Poster
This science-themed, NASA-inspired silk screened, screen printed space poster of our solar system's planet Mercury is intended for wall decor. It is printed on French Paper.

The planet Mercury has very long days. A Mercury day lasts more than 58 Earth days. So a week would be 406 days long. Due to this, the temperature fluctuates wildly. During the day, it gets up to 801 degrees Fahrenheit and at night it gets as cold as -279 degrees.

Great for the space explorer or natural science lover in your life.

White ink on black poster stock (French Paper).

12.5 x 19" Silk Screen/Screen Printed poster. Frame not included.