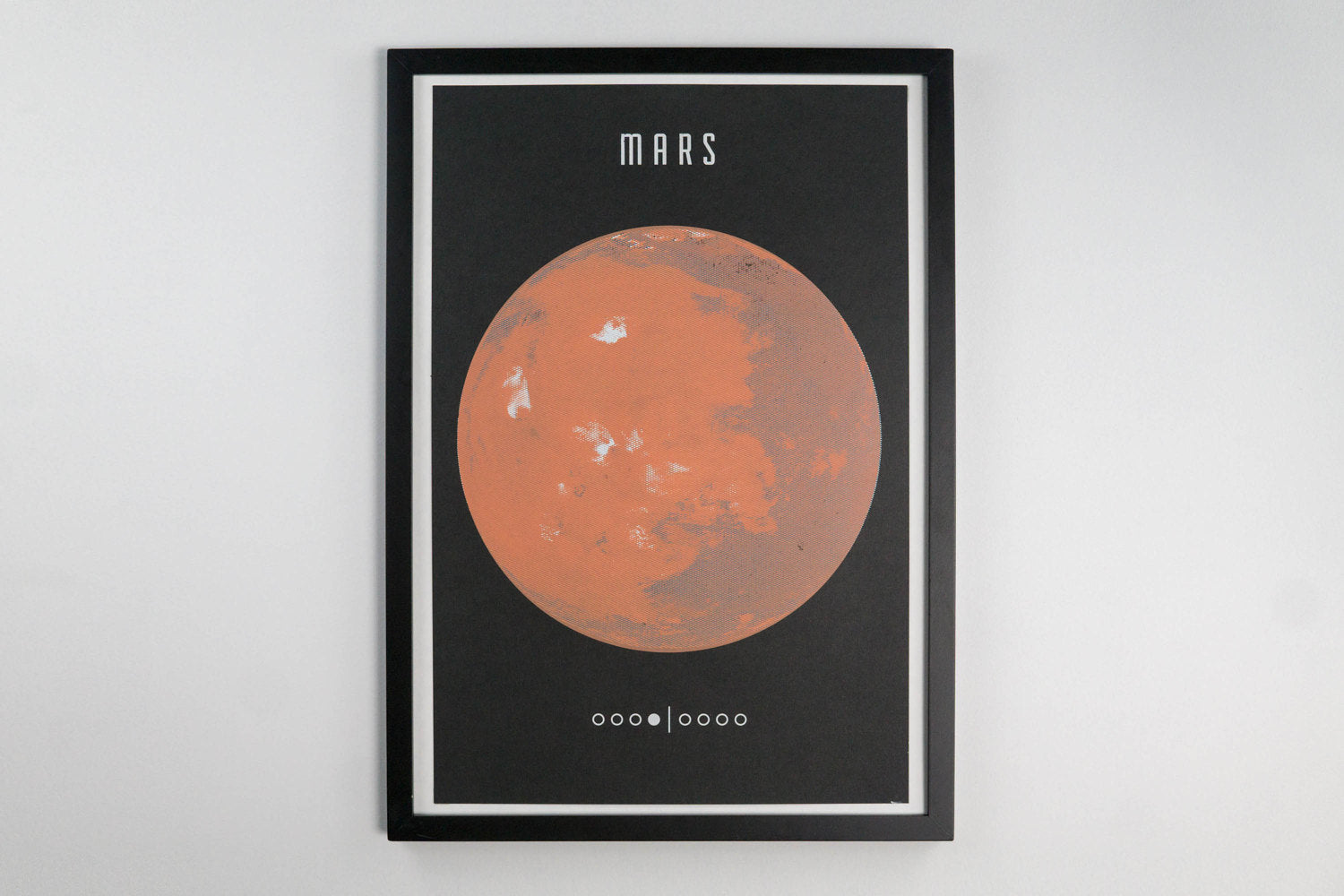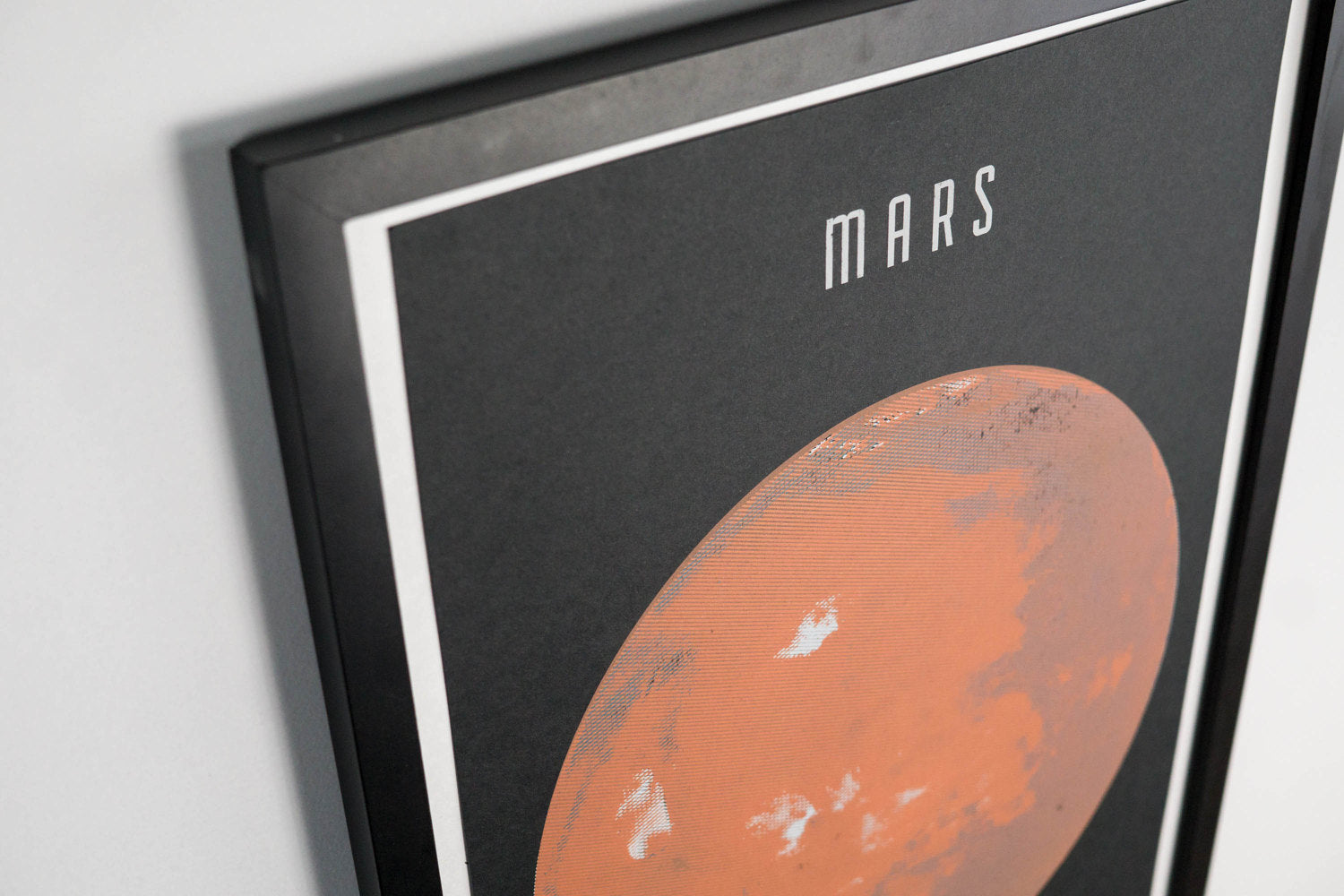 Planet Mars Poster
This science-themed, NASA-inspired silk screened, screen printed space poster of our solar system's planet Mars is intended for wall decor. It is printed on French Paper.

Due to the low gravity on Mars—37% of what you'd find on Earth—volcanoes have become much taller because they won't collapse as easily. This is where you'll find the tallest volcano in our solar system, Olympus Mons, which is 16 miles tall and the same size as the state of Arizona. Mars also has a canyon, Valles Marineris, that reaches up to 4 miles deep, and is about as wide as the United States. Over 100,000 people have applied for a one-way trip to colonize mars in 2022.

Great for the space explorer or natural science lover in your life.

White and Gold on Black poster stock (French Paper).

12.5 x 19" Silk Screen/Screen Printed poster.