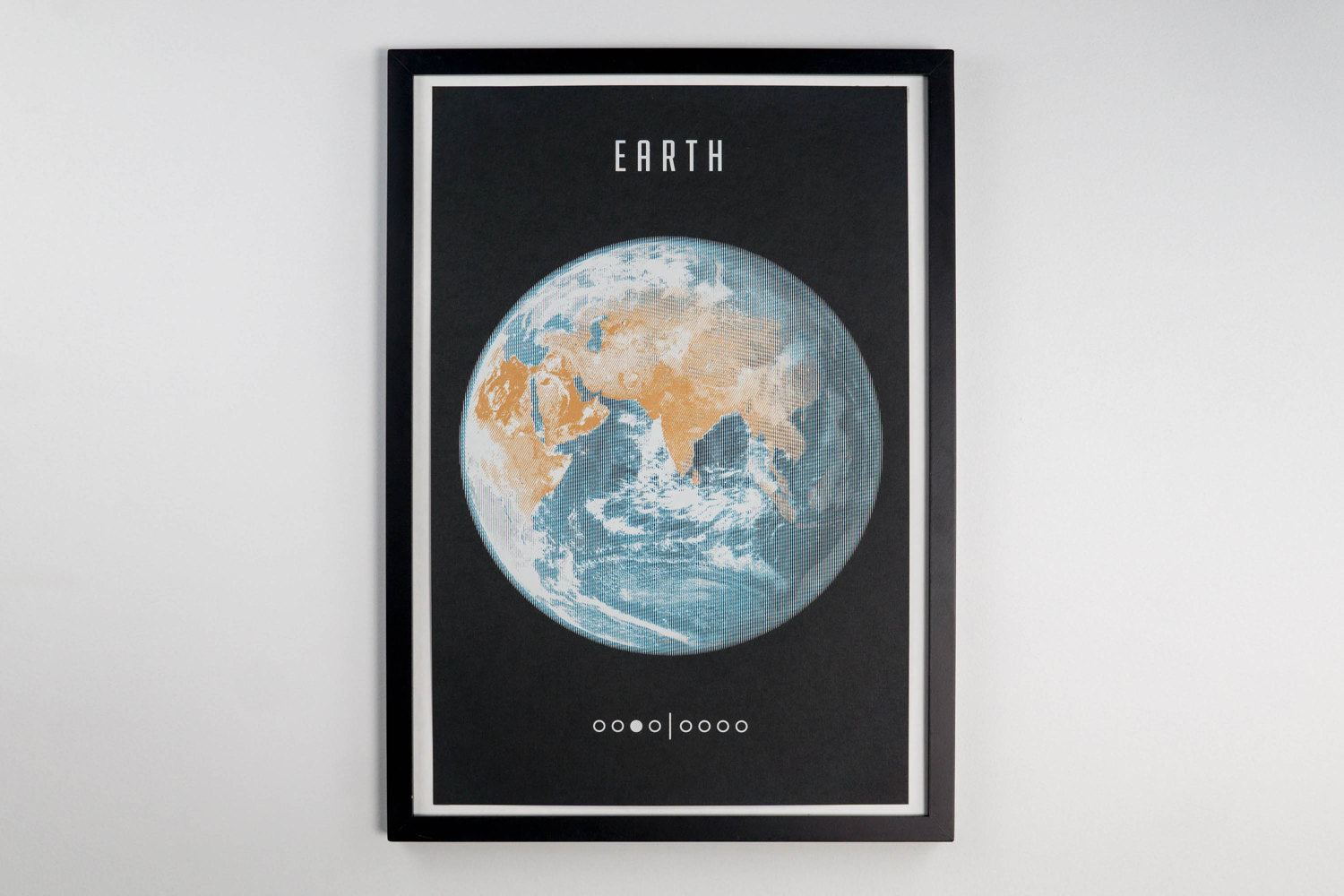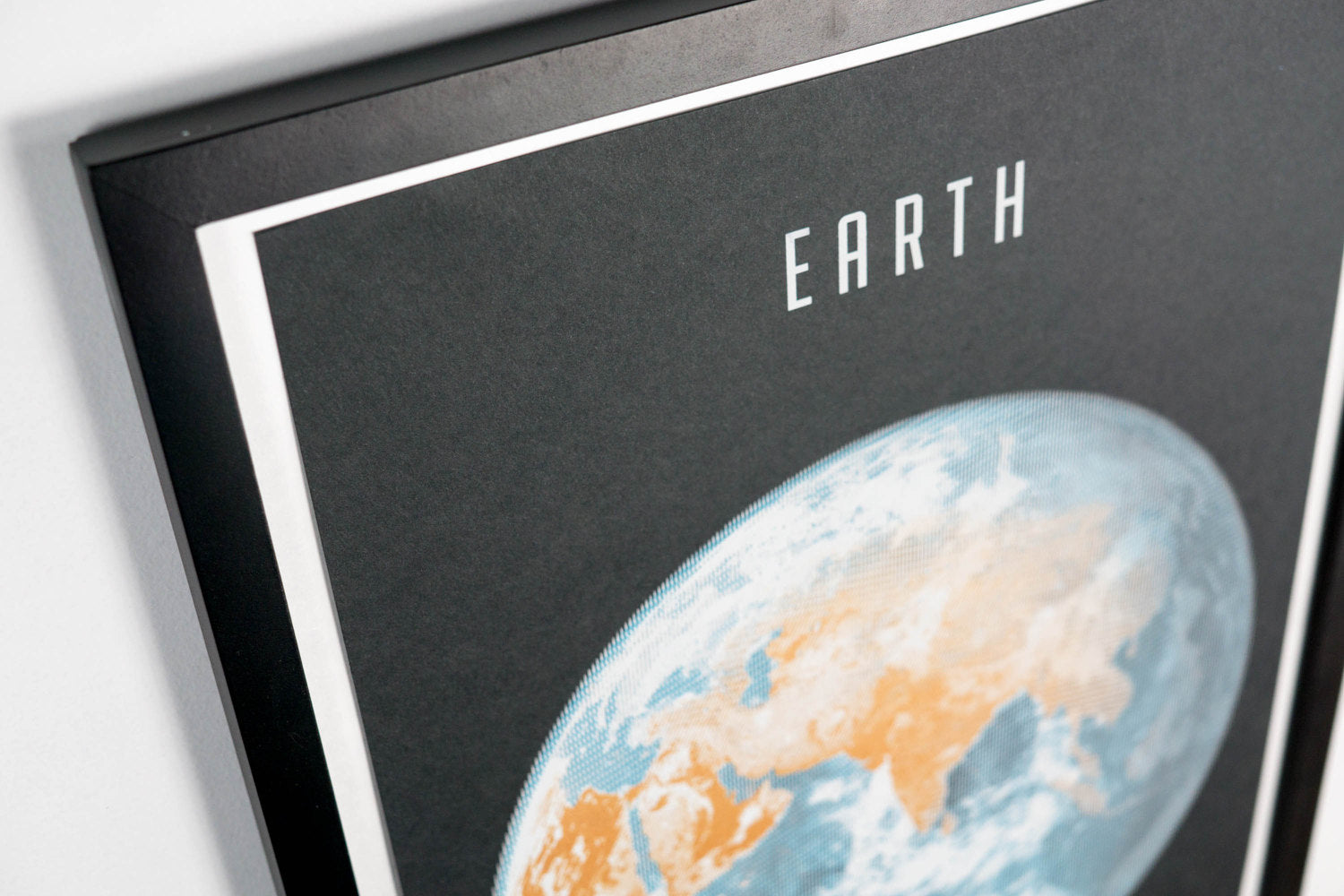 Planet Earth Poster
This science-themed, NASA-inspired silk screened, screen printed space poster of our solar system's planet Earth is intended for wall decor. It is printed on French Paper.

Earth is our solar system's goldilocks planet. This is a way of saying that everything is just right for living things. It's warm, but not too warm. It has water, but not too much water.

Great for the space explorer or natural science lover in your life.

White, Blue and Copper Ink on Black poster stock (French Paper).

12.5 x 19" Silk Screen/Screen Printed poster. Frame not included.