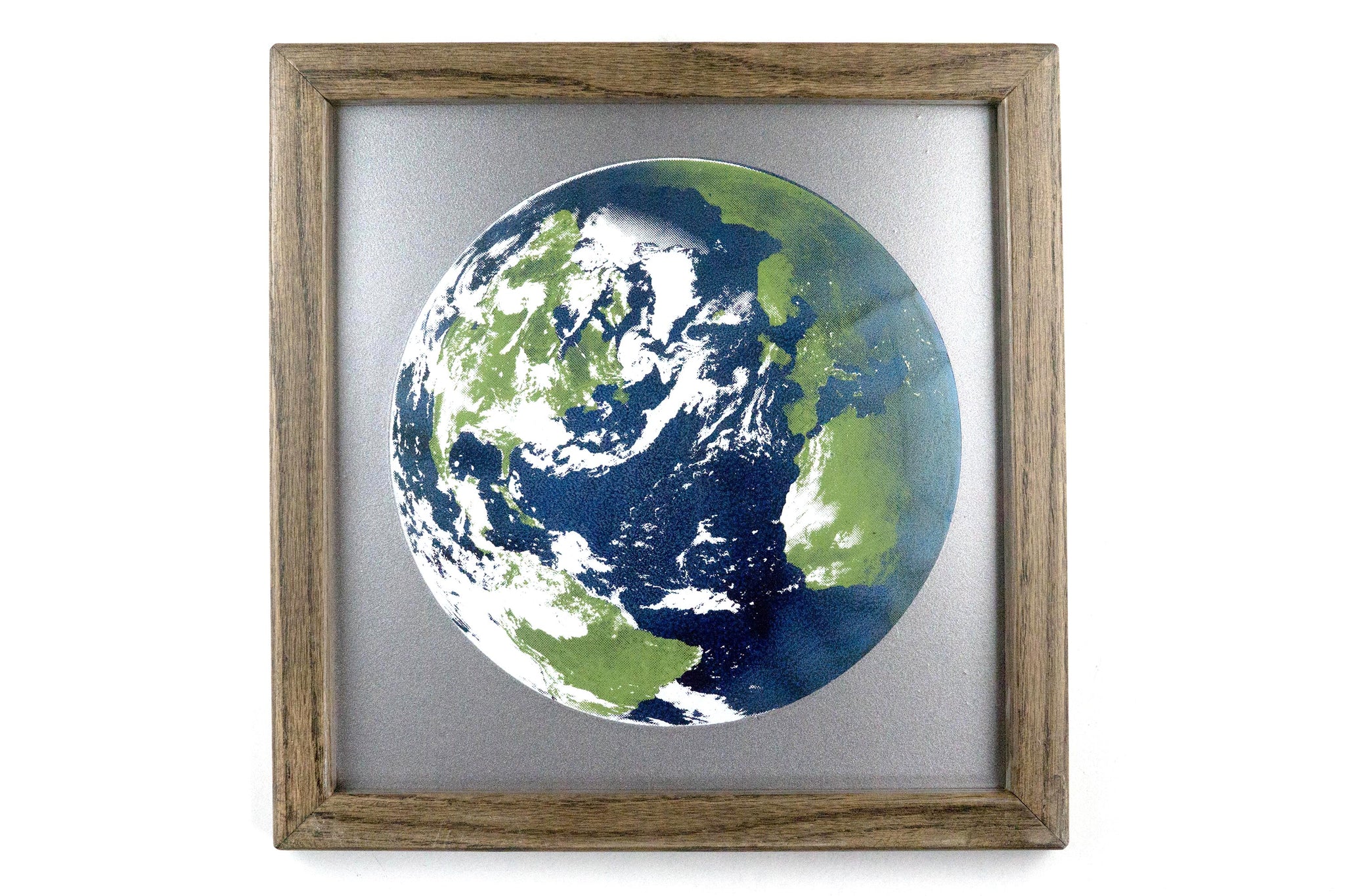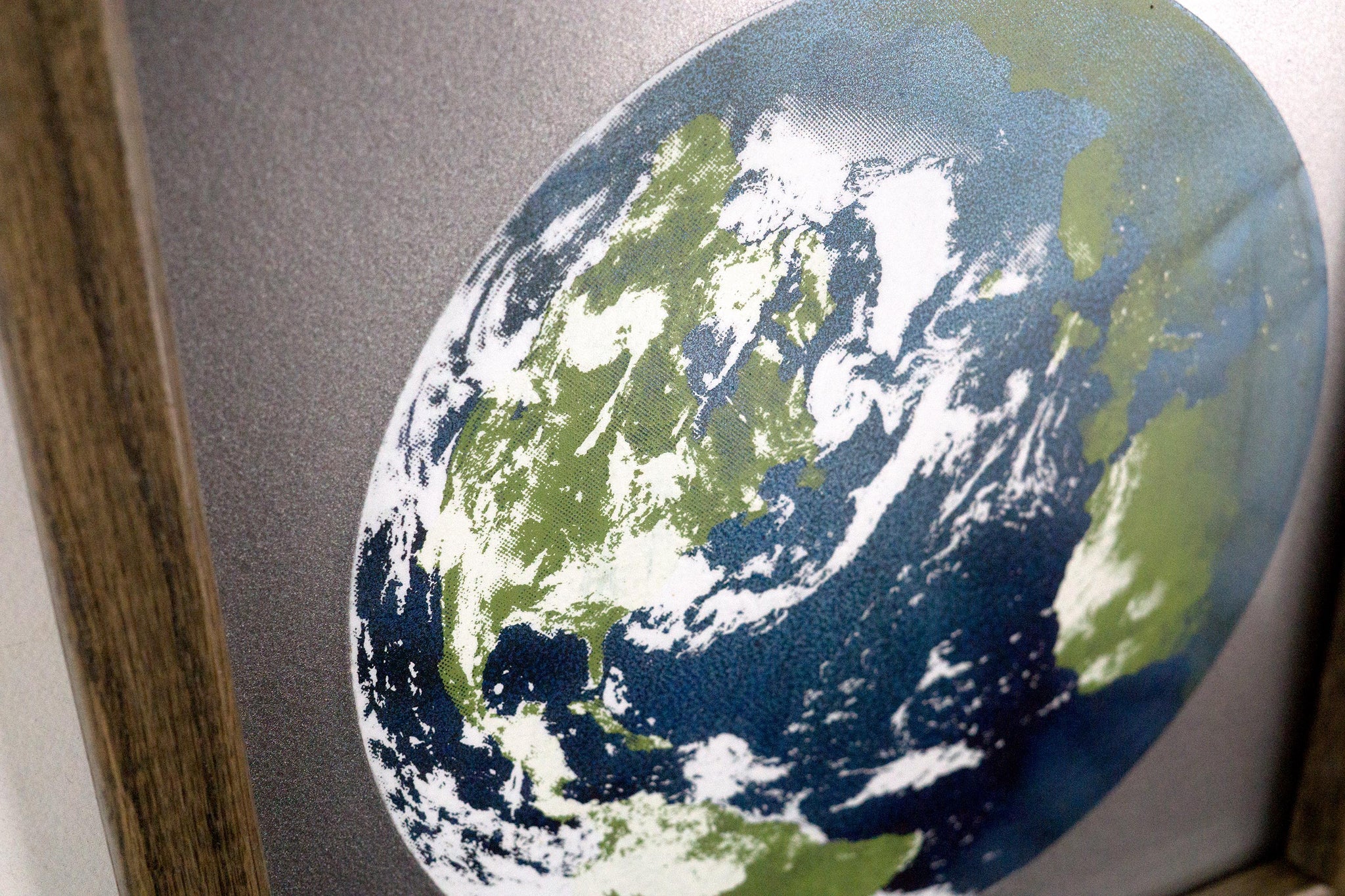 Fired Earth on Steel Sheet Metal
Edit: As of May 15th, 2018, I no longer make this product. 
This framed print is done directly on steel sheet metal. I use a process to burn the blue ink directly into the metal to get and use green and white screen printing ink for the other colors.
The size of the piece is 12"x12" and comes framed in a stained oak frame. With the frame, it comes out to 13x13".