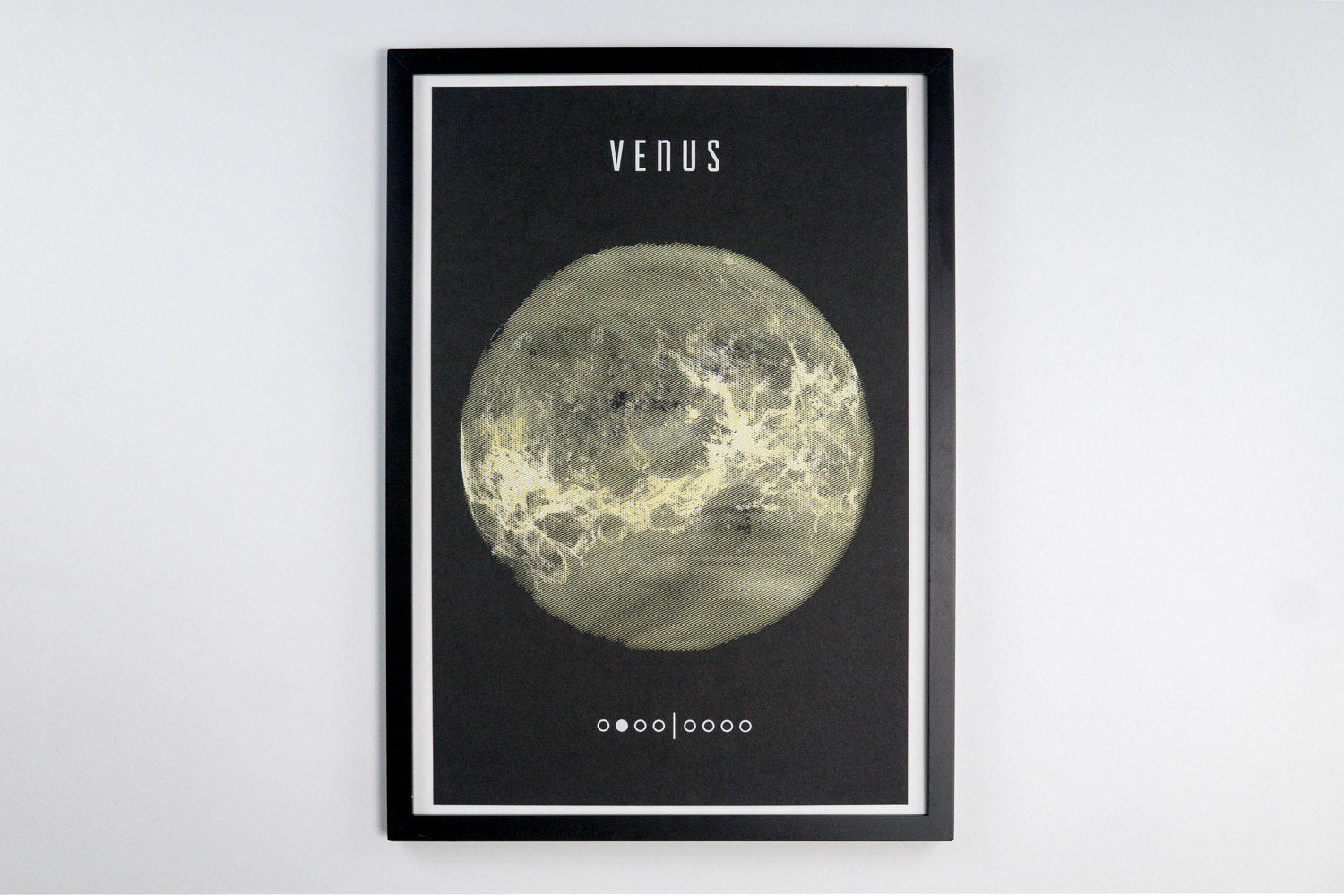 Planet Venus Poster
This science-themed, NASA-inspired silk screened, screen printed space poster of our solar system's planet Venus is intended for wall decor. It is printed on French Paper.

Similar in structure and size to Earth, Venus' thick, toxic atmosphere traps heat in a runaway 'greenhouse effect.' The average surface temperature is 863 degrees Fahrenheit. Before scientists used radio mapping to to detect beneath the acid cloud blanket, it was believed that the planet could contain a lush tropical paradise. What they found instead are volcanoes and deformed mountains.

Great for the space explorer or natural science lover in your life.

White and Gold on Black poster stock (French Paper).

12.5 x 19" Silk Screen/Screen Printed poster. Frame not included.