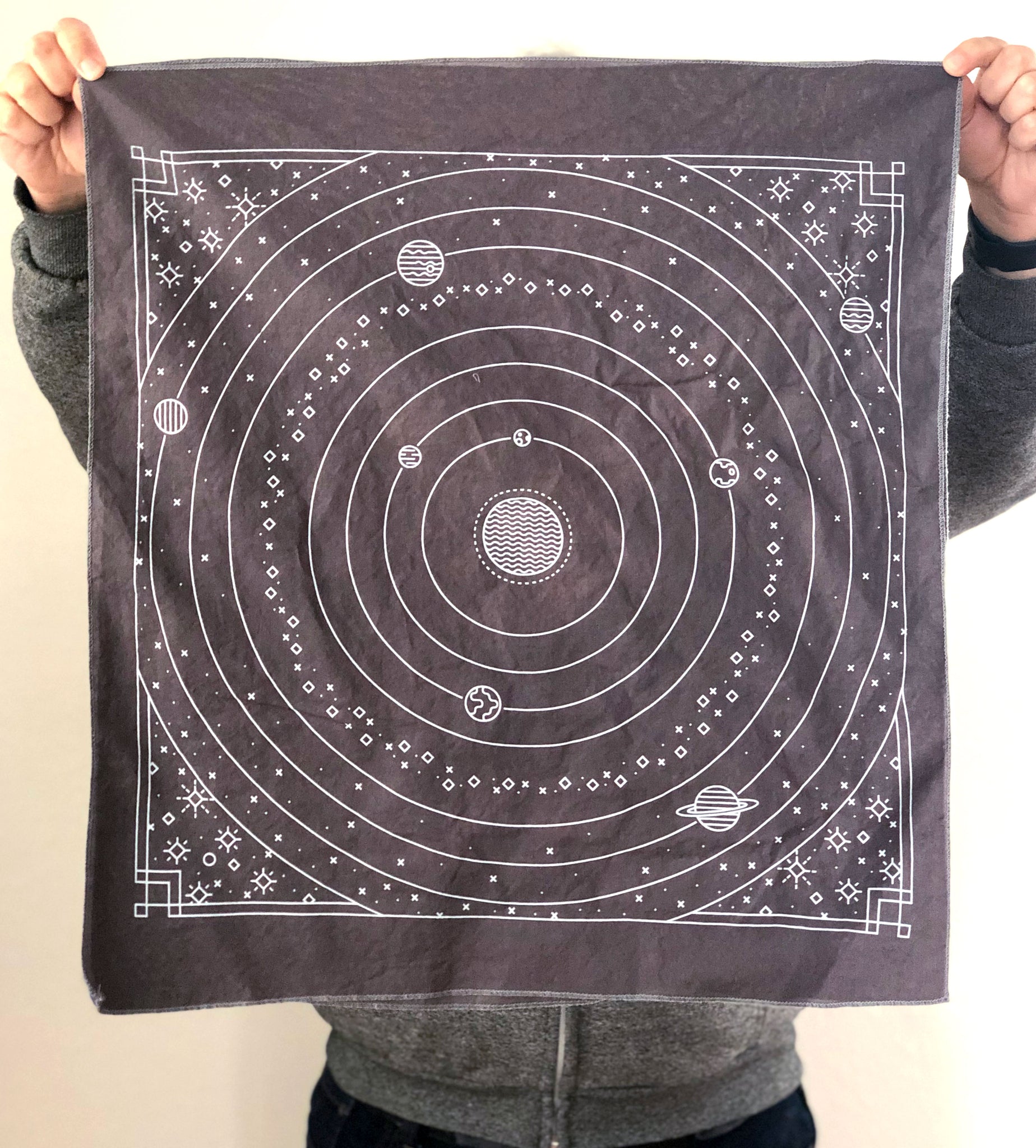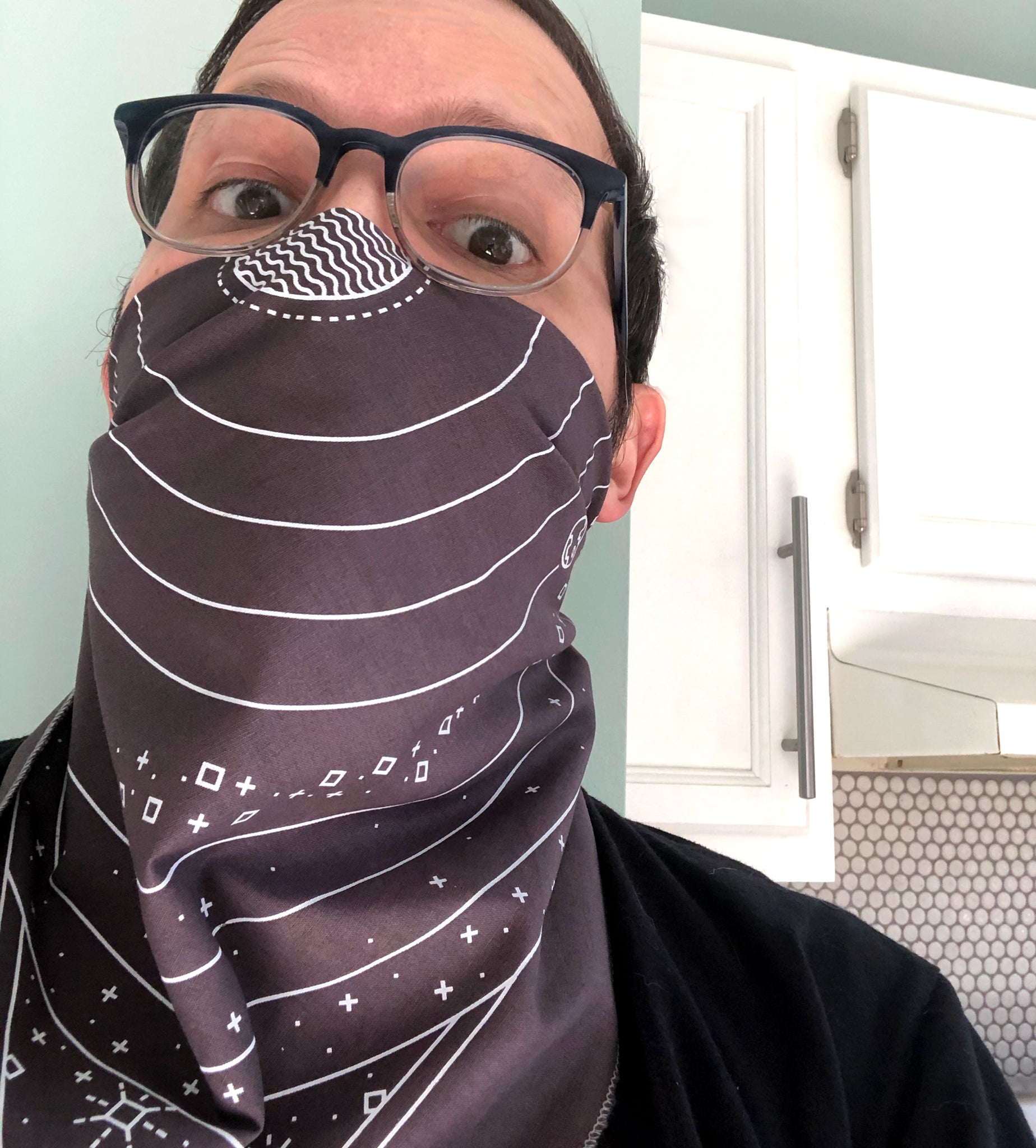 Solar System Bandana
Edit: Holy crap, I underestimated the amount of orders I'd get, so I've set these to sold out. If you'd like to know when I make more, sign up for updates or follow me on Instagram.
These are sold out for the time being.
The first batch will be shipping out ASAP. The second batch should ship out sometime next week (4/27), after I get the supplies.

These bandanas feature a design of our solar system. I even added Pluto as an easter egg. The bandana's are 100% cotton, 22inch square, hand-dyed and screen printed. 
Note:The ink on the pink bandanas came out a little bit too light and the dye is a little uneven, so I'm selling them at a discount.