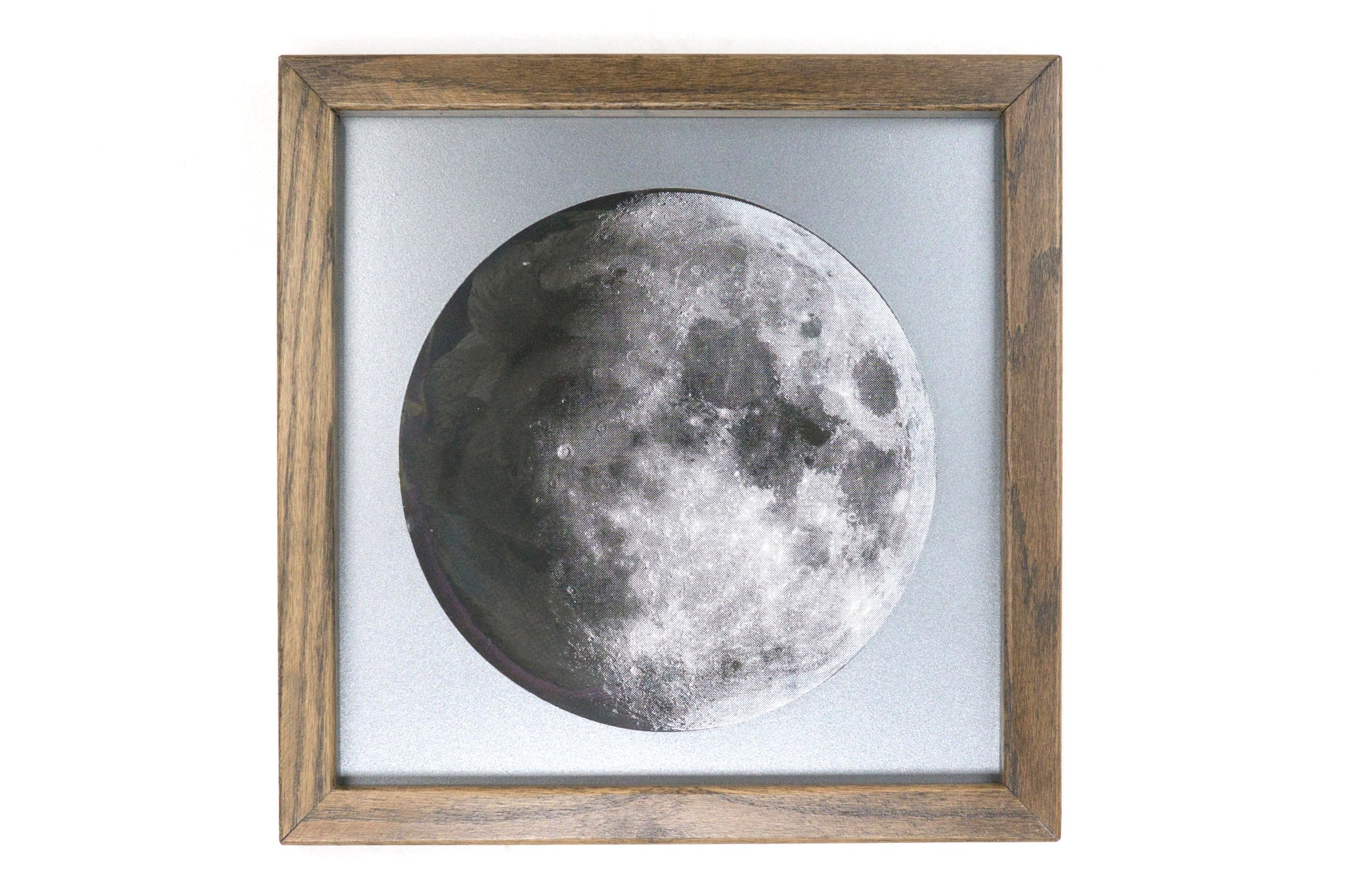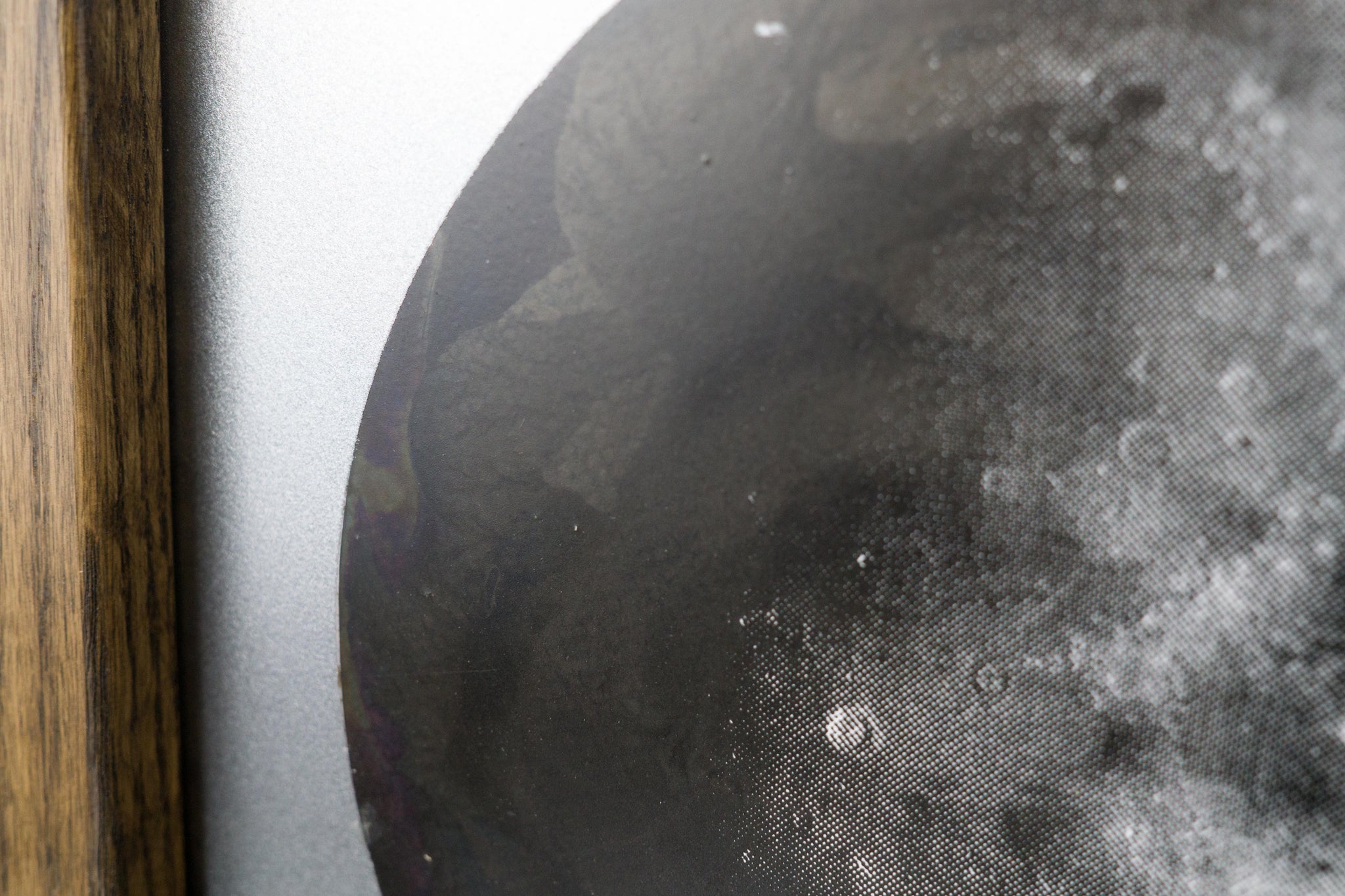 Iridescent Moon on Steel Sheet Metal
This framed print is done directly on steel sheet metal. I use a selenium dioxide chemical to color the steel black which leaves a subtle iridescent purply-gray pattern, then I print white screen printing ink on top.
The size of the piece is 12"x12" and comes framed in a stained oak (pictured) or blonde maple frame. With the frame, it comes out to 13x13".
I also do this print on wood!