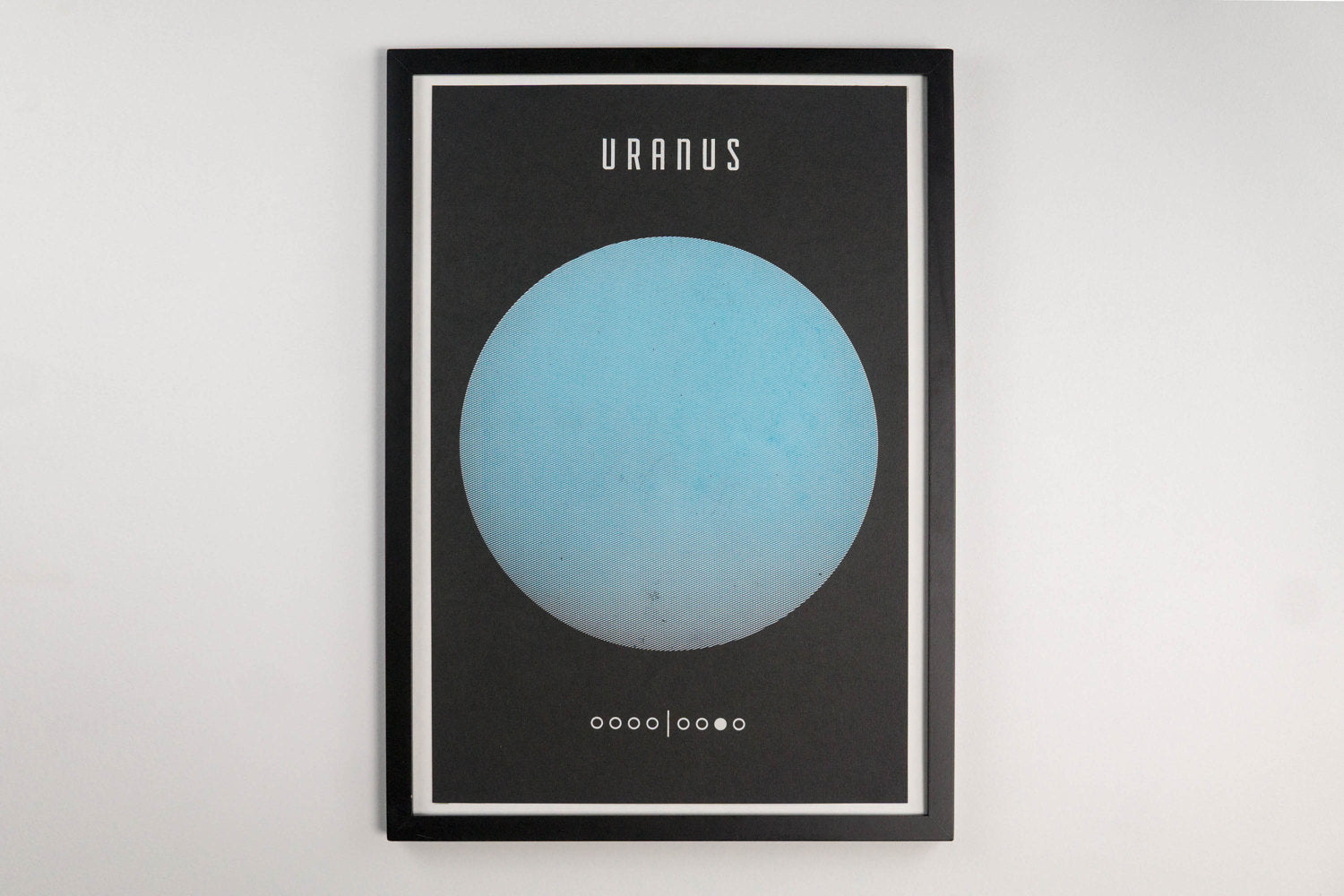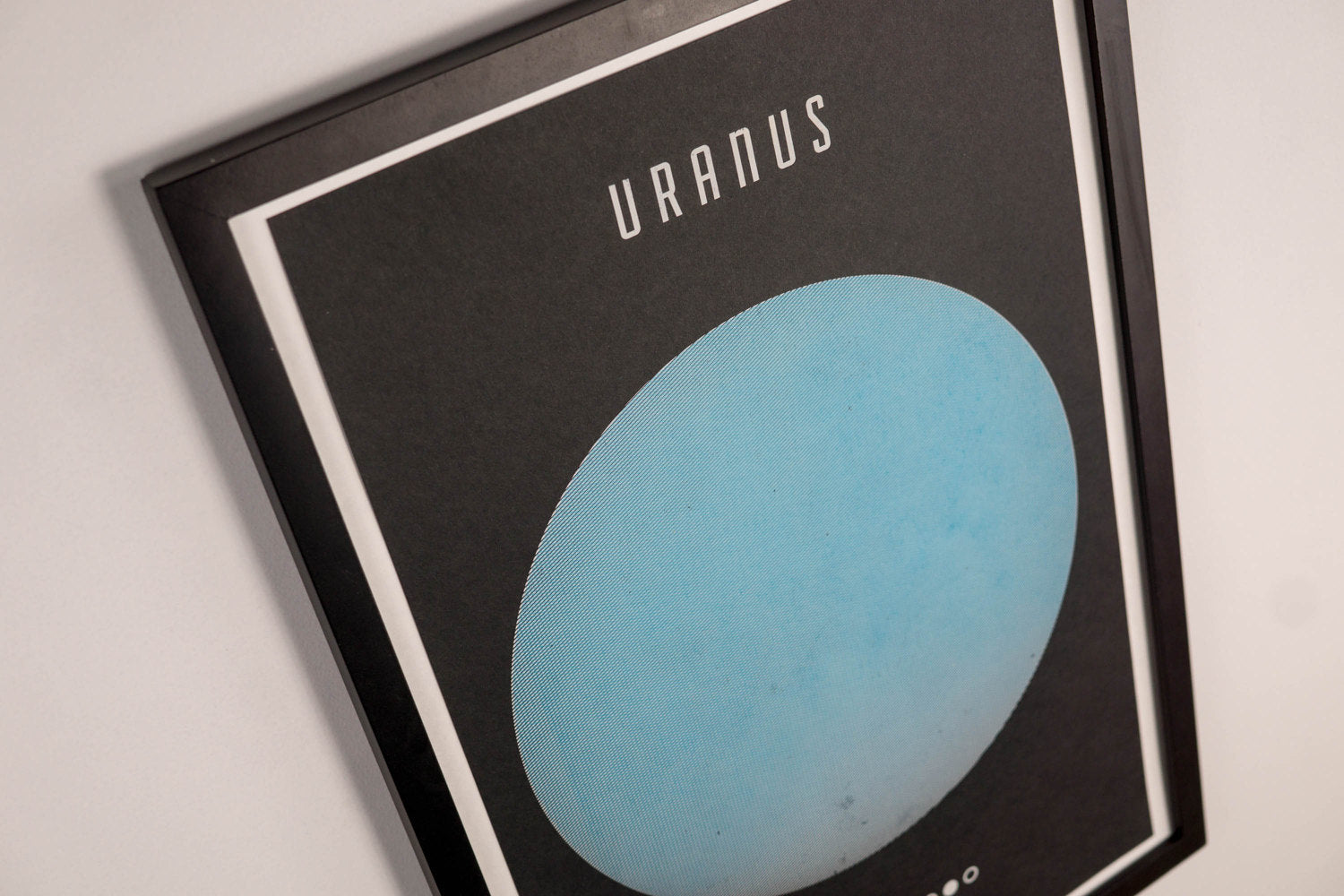 Planet Uranus Poster
This science-themed, NASA-inspired silk screened, screen printed space poster of our solar system's planet Uranus is intended for wall decor. It is printed on French Paper.

Uranus is a featureless icy-blue sphere. Like the other gas giants, it has a hydrogen upper layer, which has helium mixed in. Below that is an icy mantle, which surrounds a rock and ice core. The upper atmosphere is made of water, ammonia and the methane ice crystals that give the planet its pale blue color.

Great for the NASA or astronomy lover in your life.

Great for the space explorer or natural science lover in your life.

Blue and White Ink on Black Paper.

12.5 x 19" Silk Screen/Screen Printed poster.