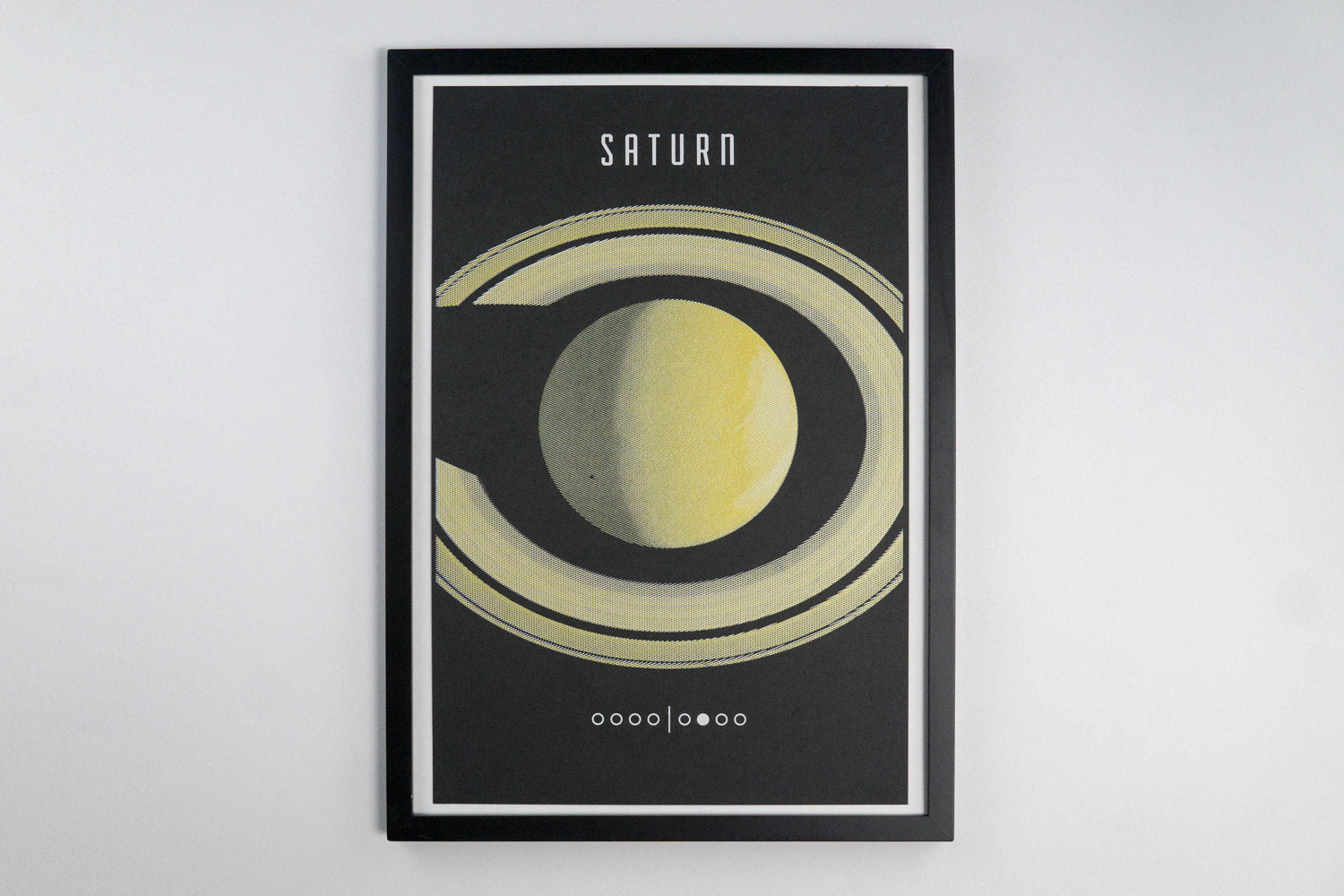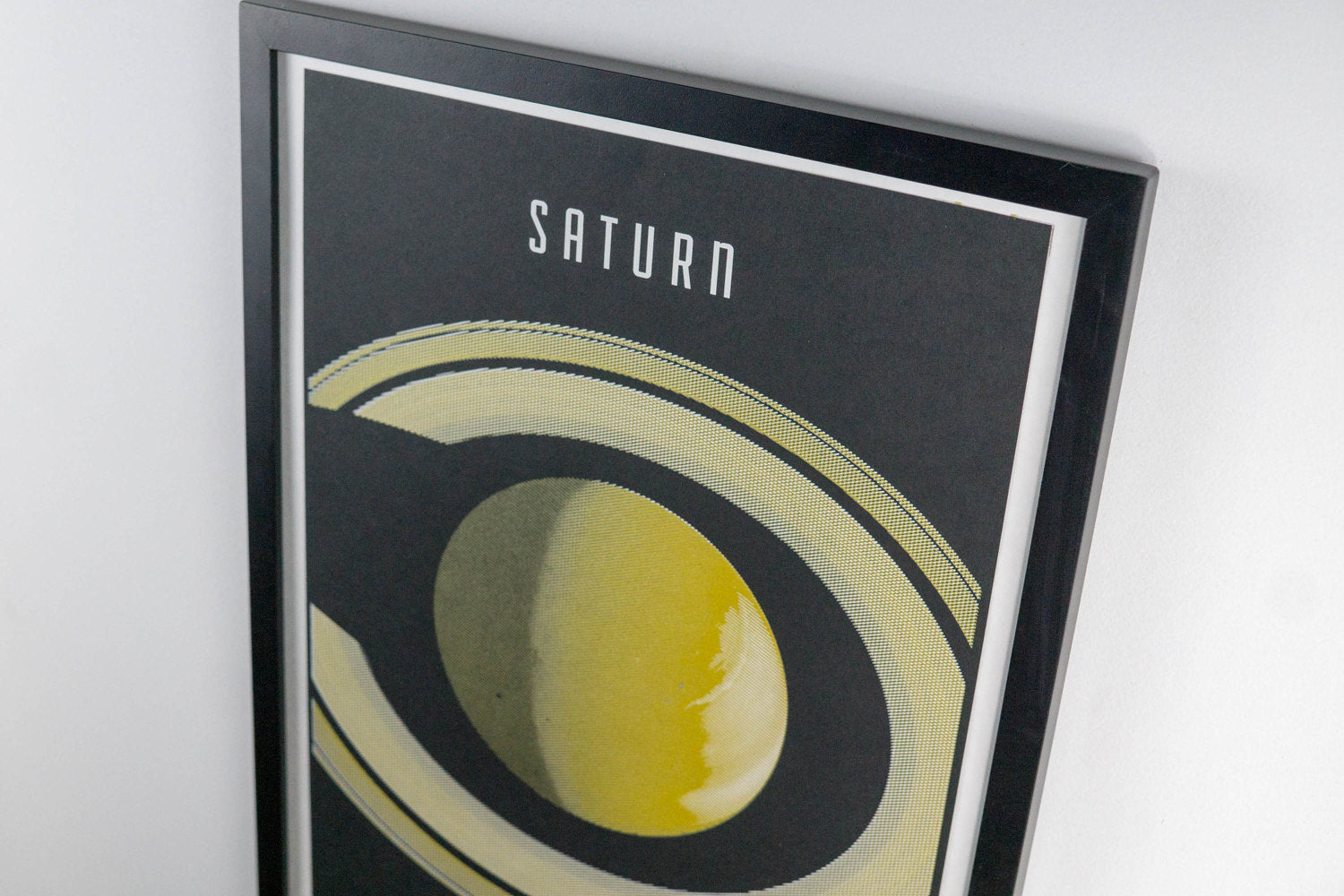 Planet Saturn Poster
This science-themed, NASA-inspired silk screened, screen printed space poster of our solar system's planet Saturn is intended for wall decor. It is printed on French Paper.

Saturn is big enough to hold more than 760 Earths. However, Saturn has the lowest density of all the planets, and is the only one less dense than water — if there were a bathtub big enough to hold it, Saturn would float. Talking about Saturn and not mentioning it's rings is kind of like talking about Abe Lincoln and not mentioning the emancipation proclamation. Saturn's biggest ring is almost 300,000 km wide. However, at the thickest, they're only 1 km. At it's thinest, it's only 32 feet.

Great for the space explorer or natural science lover in your life.

White, Gold Ink on Black poster stock (French Paper).

12.5 x 19" Silk Screen/Screen Printed poster.