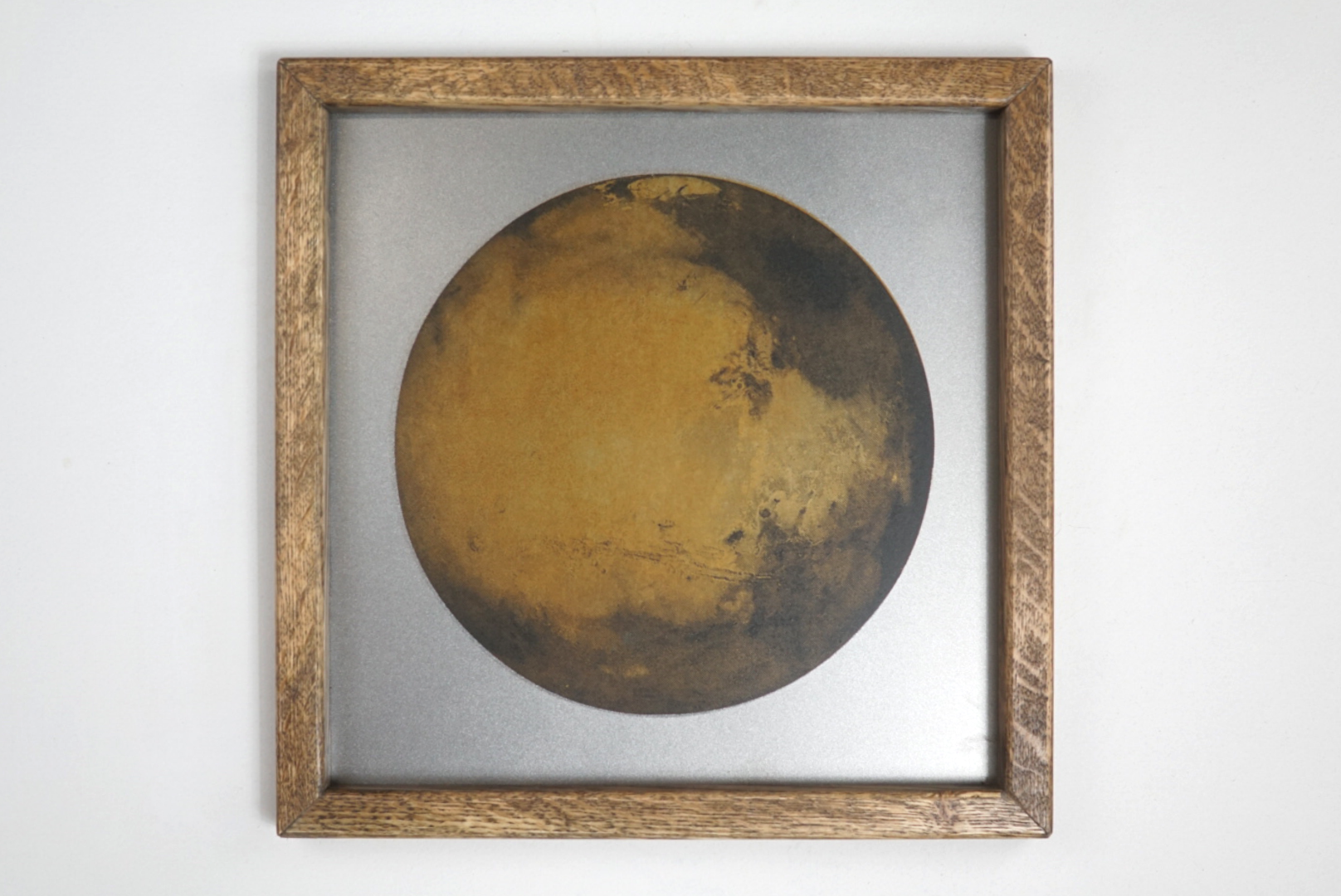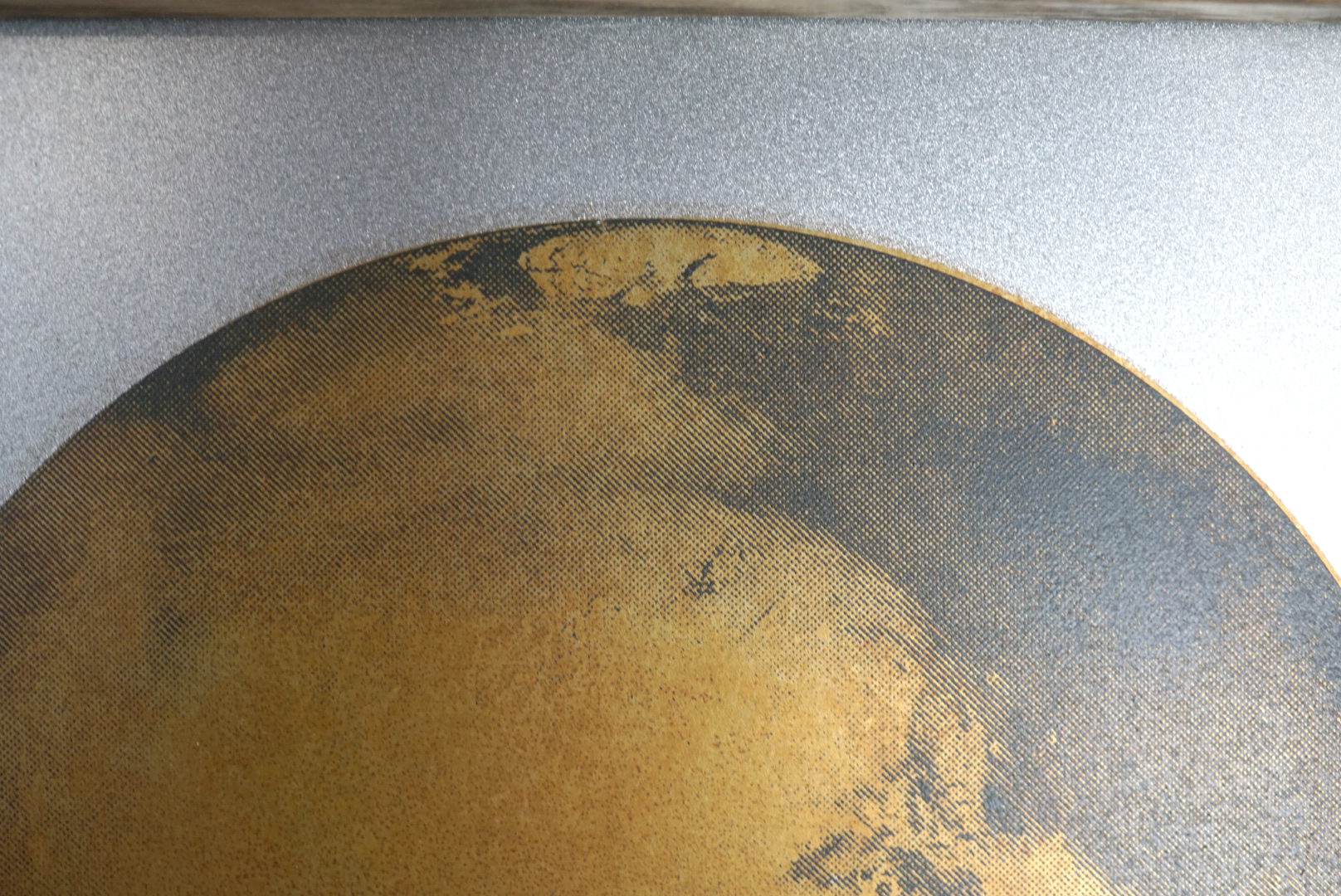 Rusted Mars on Steel Sheet Metal
This framed print is done directly on steel sheet metal. I use a chemical process to rust the metal to get the orange/red color and use black screen printing ink for the black parts.
The size of the piece is 12"x12" and comes framed in either a blonde maple frame or a stained oak frame. With the frame it comes out to 13x13".