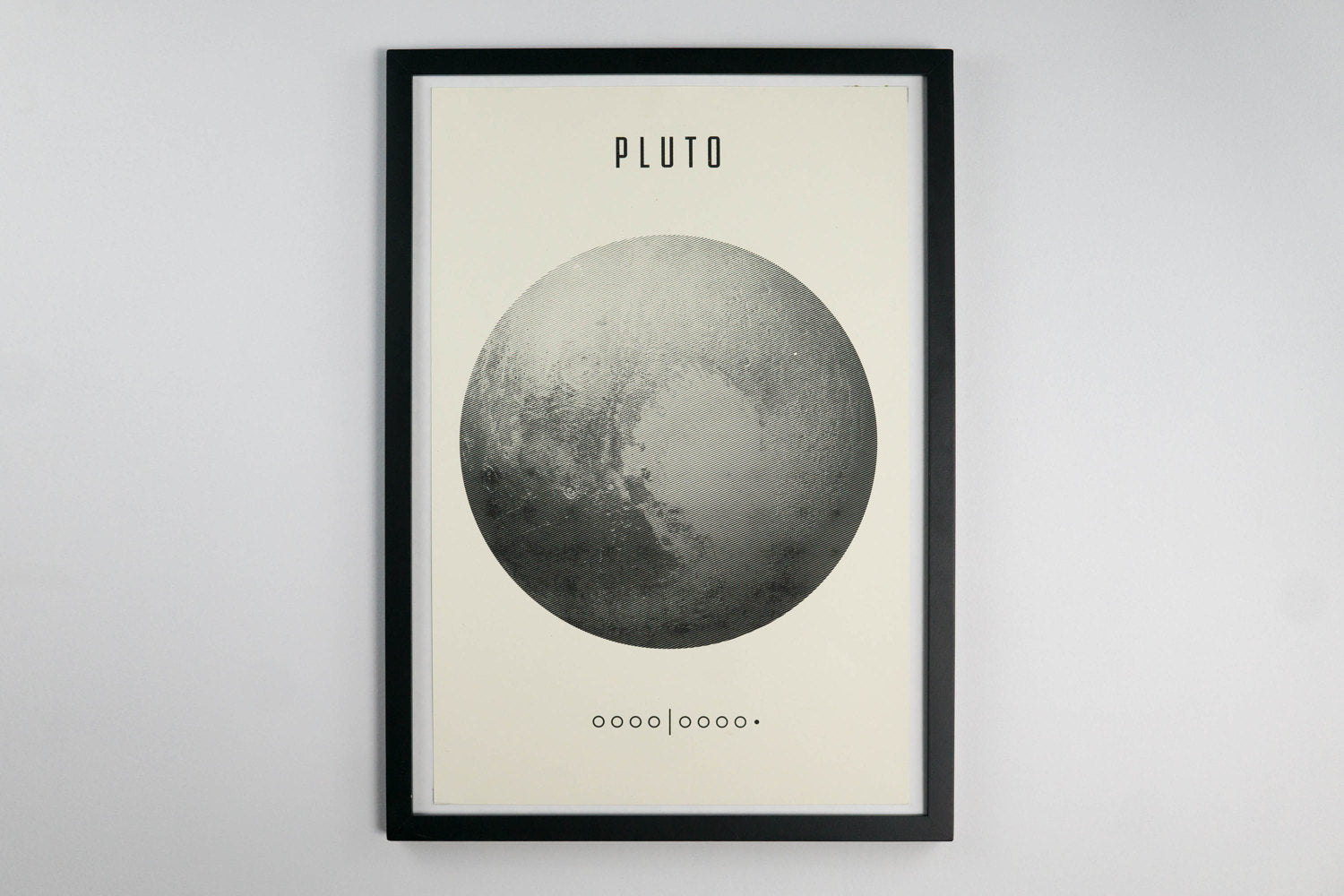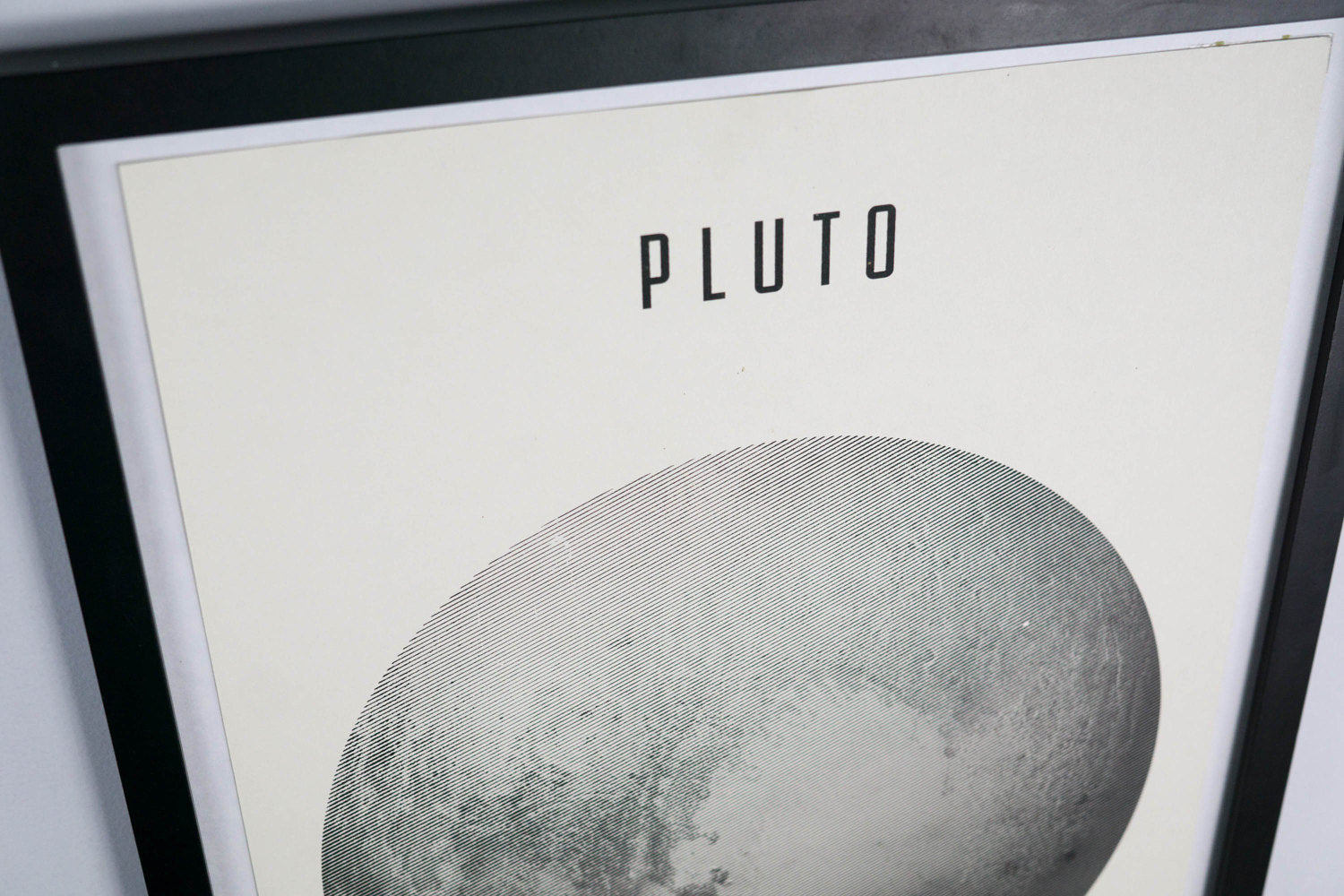 Ex-Planet Pluto Poster
This science-themed, NASA-inspired silk screened, screen printed space poster of our solar system's ex-planet Pluto is intended for wall decor. It is printed on French Paper.

Pluto was discovered in 1930. In 2006, it was reclassified from a planet to a dwarf planet. In those 76 years, it only completed 1/3 of an orbit around the sun. Pluto wasn't even one (plutonian) year old.

Great for the space explorer or natural science lover in your life.

Black Ink on Off-White poster stock (French Paper).

12.5 x 19" Silk Screen/Screen Printed poster. Frame not included.