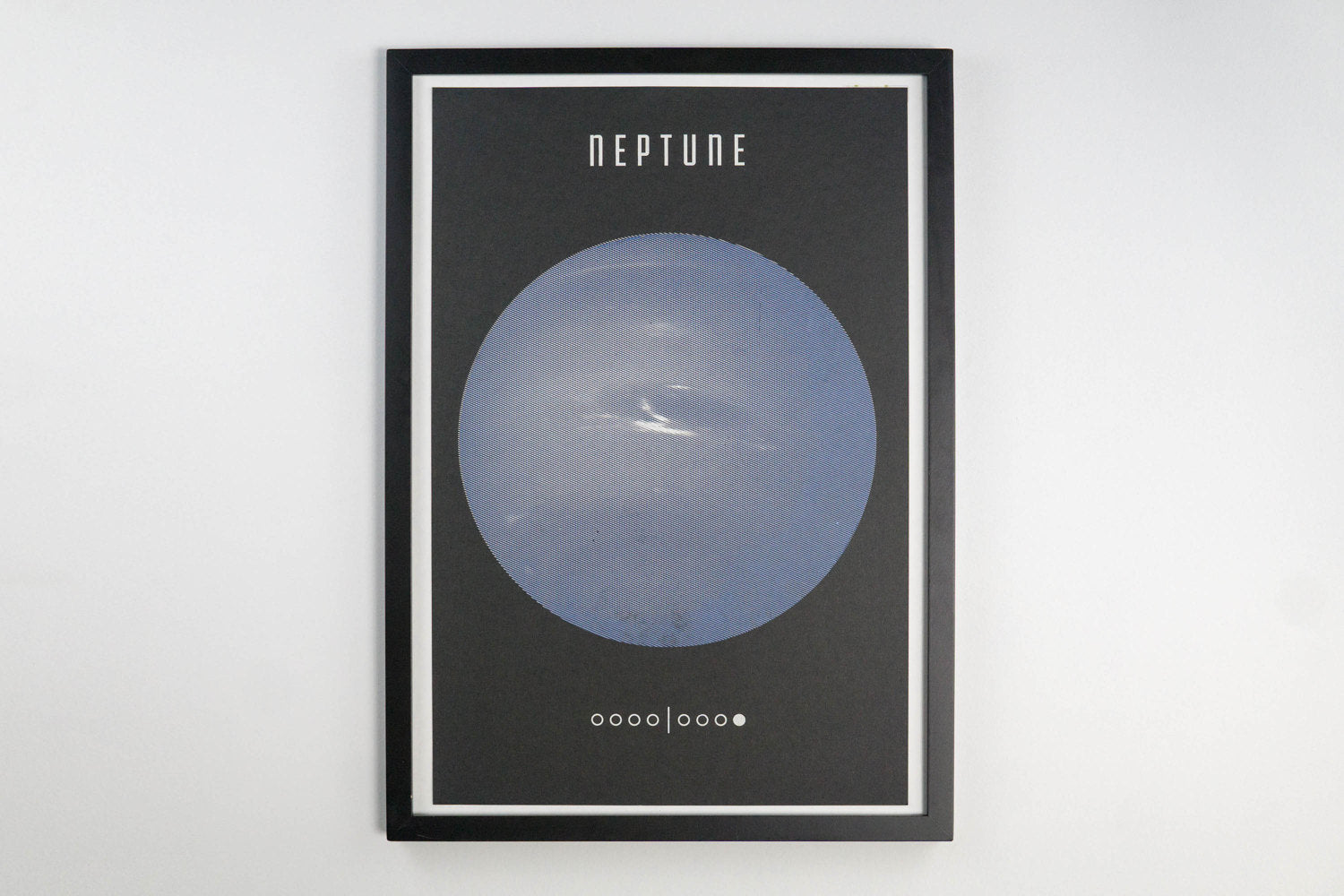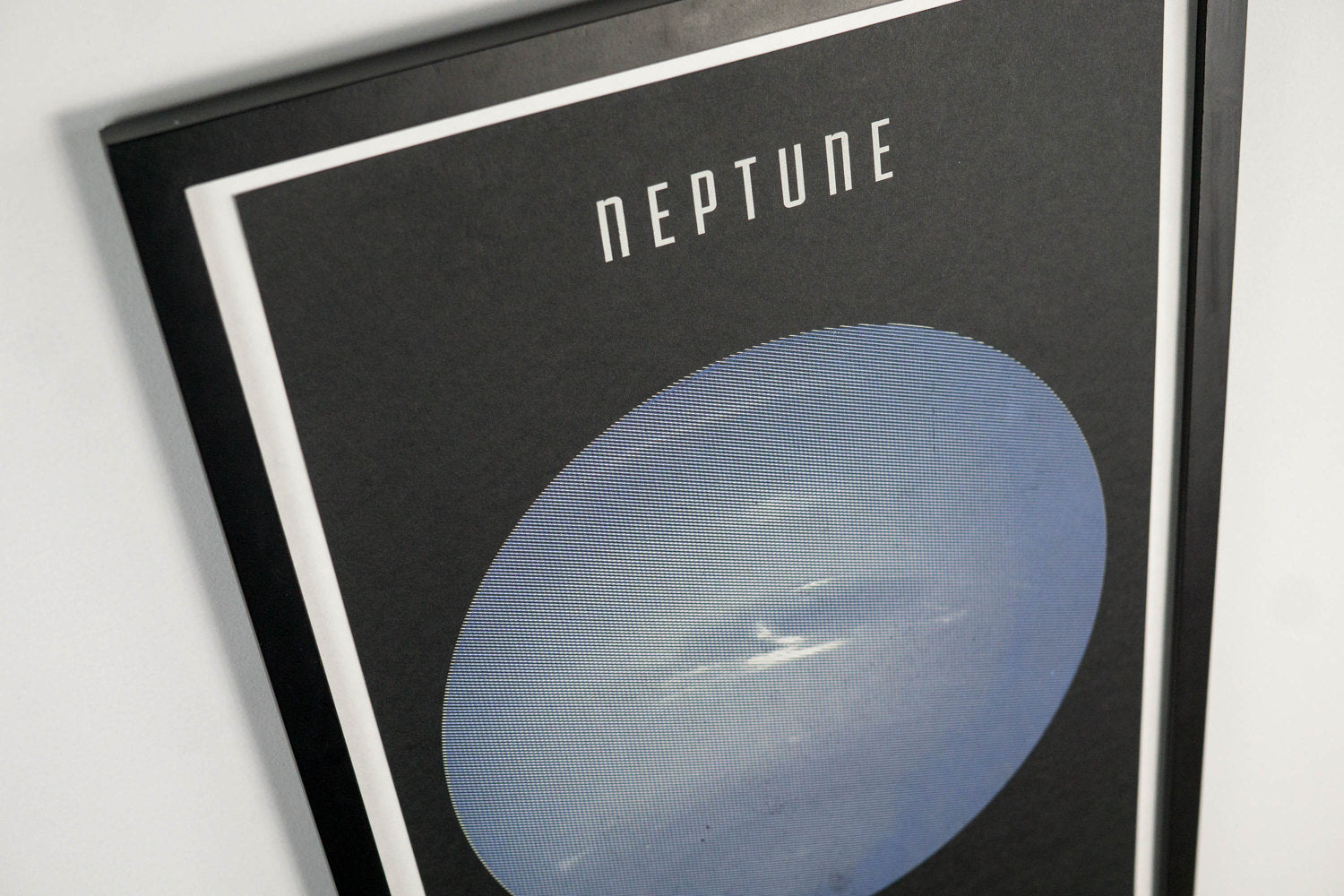 Planet Neptune Poster
This science-themed, NASA-inspired silk screened, screen printed space poster of our solar system's planet Neptune is intended for wall decor. It is printed on French Paper.

When Neptune was discovered, the size of the known Solar System doubled. Neptune has thirteen moons that we currently know about. Triton, one of the moons is believed to have been a dwarf planet that was captured within Neptune's gravitational field. Triton orbits in the opposite direction that Neptune rotates.

Great for the space explorer or natural science lover in your life.

White & Blue Ink on Black poster stock (French Paper).

12.5 x 19" Silk Screen/Screen Printed poster.