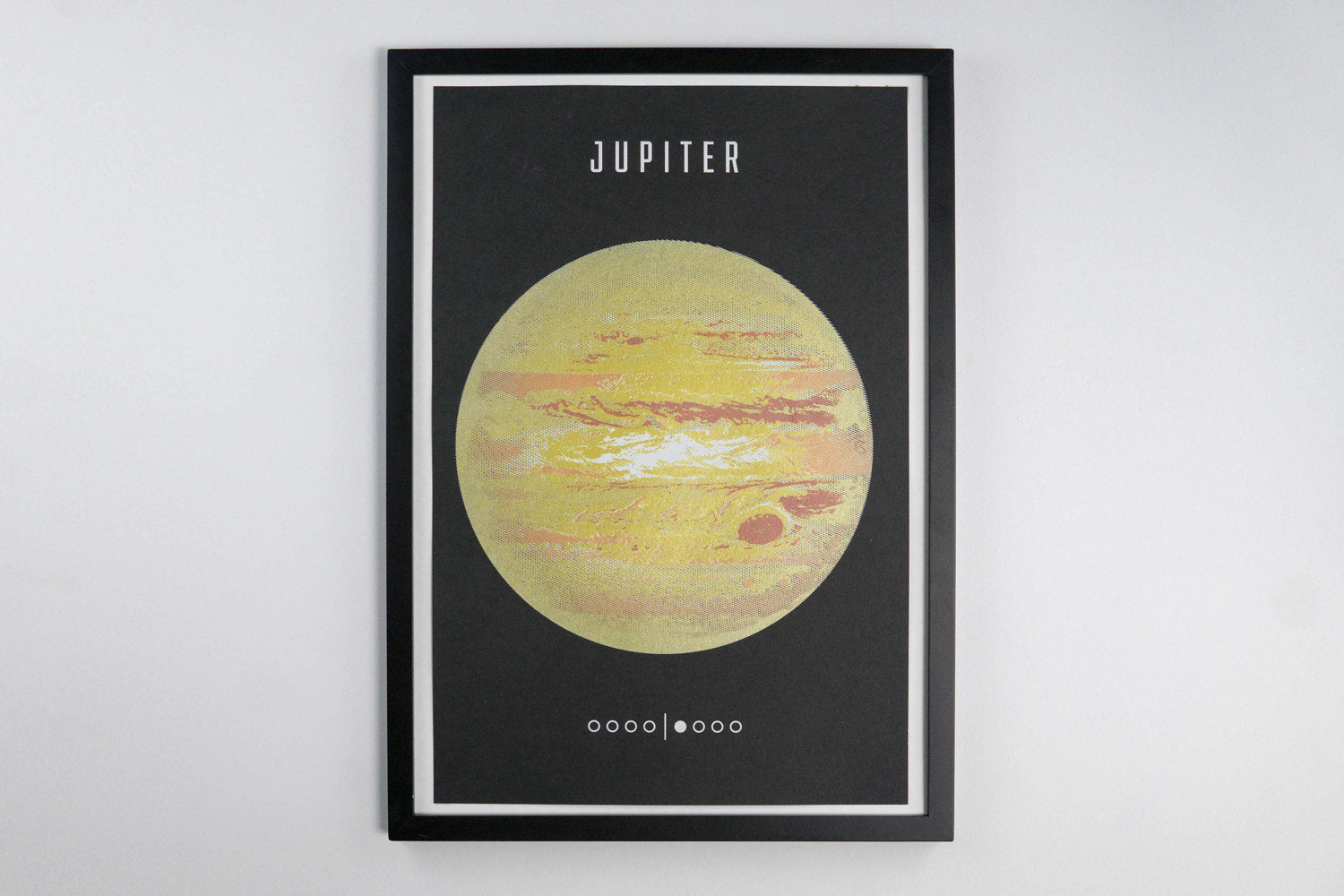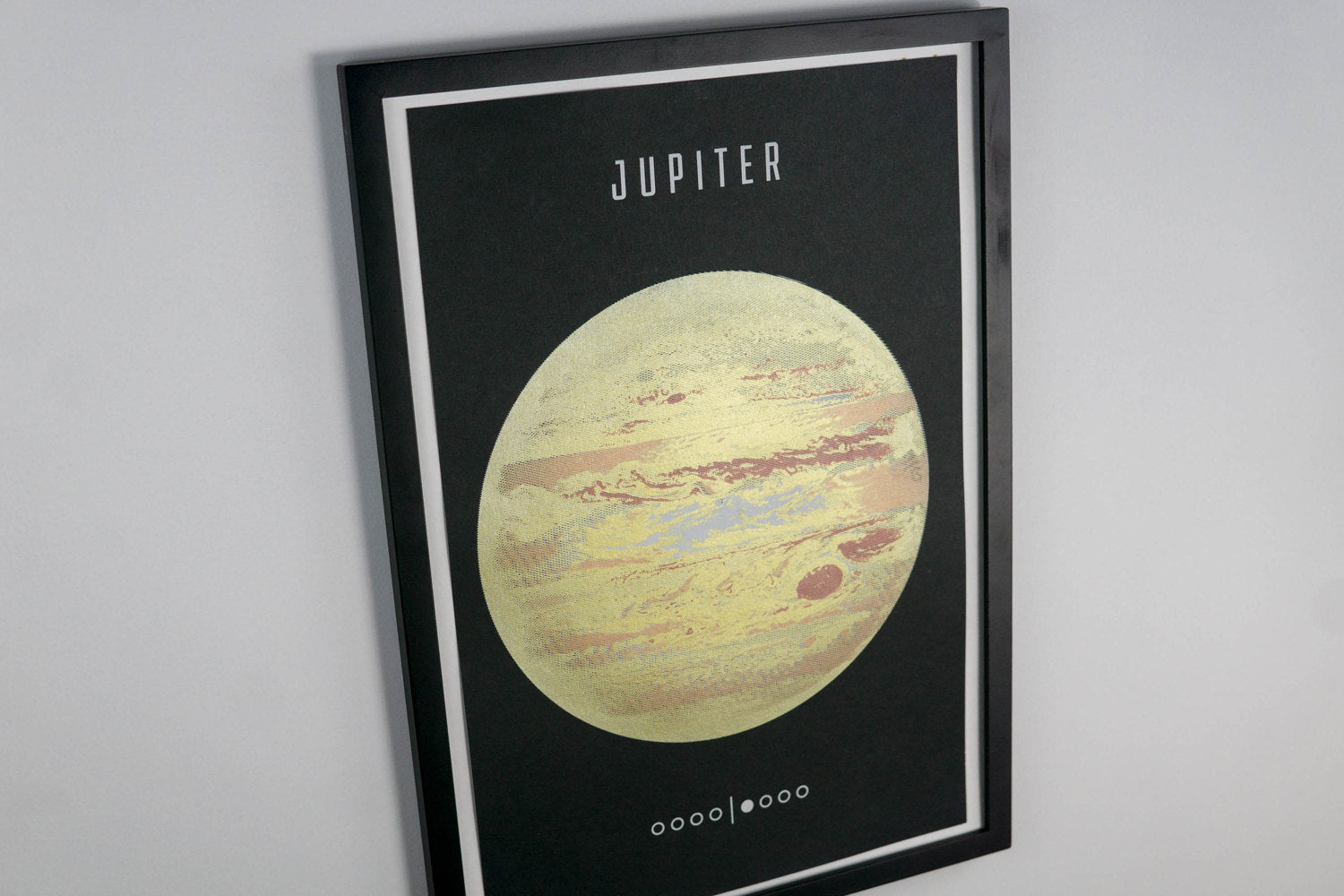 Planet Jupiter Poster
This rose gold science-themed, NASA-inspired silk screened, screen printed space poster of our solar system's planet Jupiter is intended for wall decor. It is printed on French Paper.

The planet Jupiter rotates very quickly, turning on its axis once every 9 hours and 55 minutes. Thick, colorful clouds of deadly poisonous gases surround Jupiter. The quick spinning of the planet whips up the atmosphere, creating the bands around the planet. Jupiter's Great Red Spot is an enormous storm that has been raging for over 300 years. This storm is so wide that three Earth's would fit inside of it.

Great for the space explorer or natural science lover in your life.

White, Gold, Bronze and Rose Gold Colored Ink on Black poster stock (French Paper).


12.5 x 19" Silk Screen/Screen Printed poster.