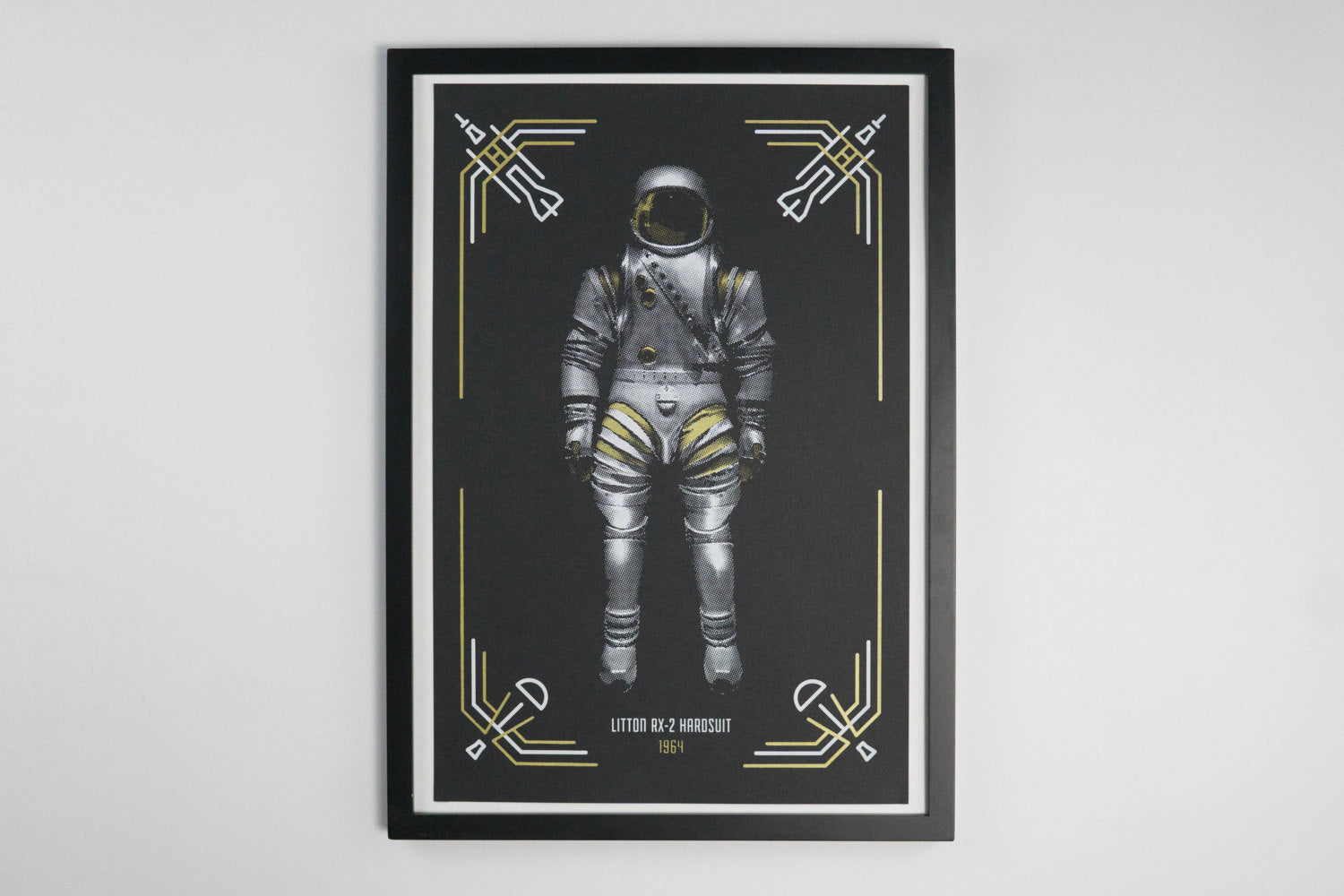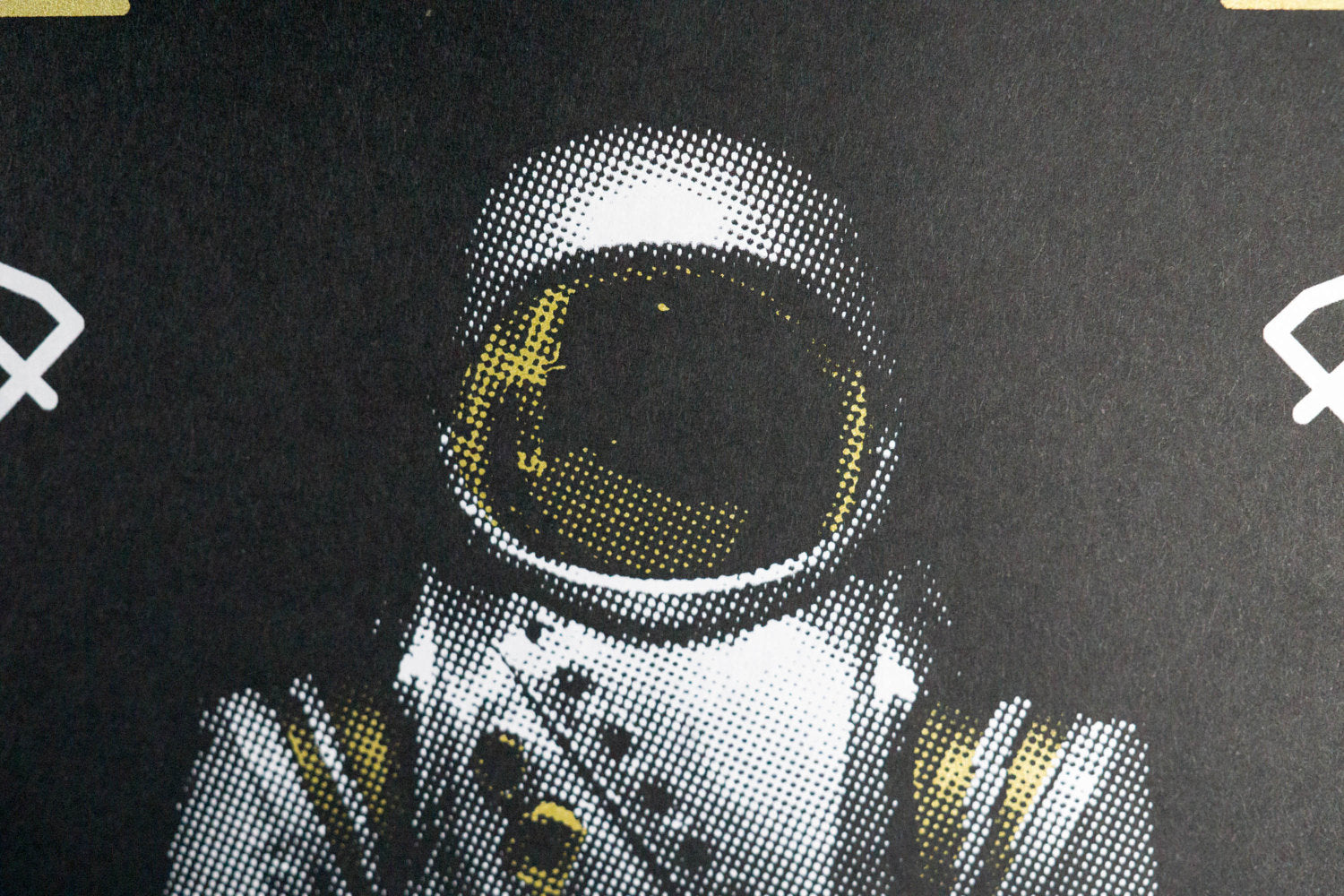 Spacesuit, Litton RX-2 Hardsuit - Space Exploration Poster
The second design in Litton's RX series offered superior mobility and greater protection that fabric units. Earlier models of "hard" suits revealed that the human body had a tendency to compress when seated , making it difficult to see out of the helmet. The crank in the front allowed the wearer to raise an internal seat with a pulley system, raising the wearer for a better view. - Kennedy Space Center

White and Gold on Black poster stock (French Paper).

12.5 x 19" Silk Screen/Screen Printed poster.