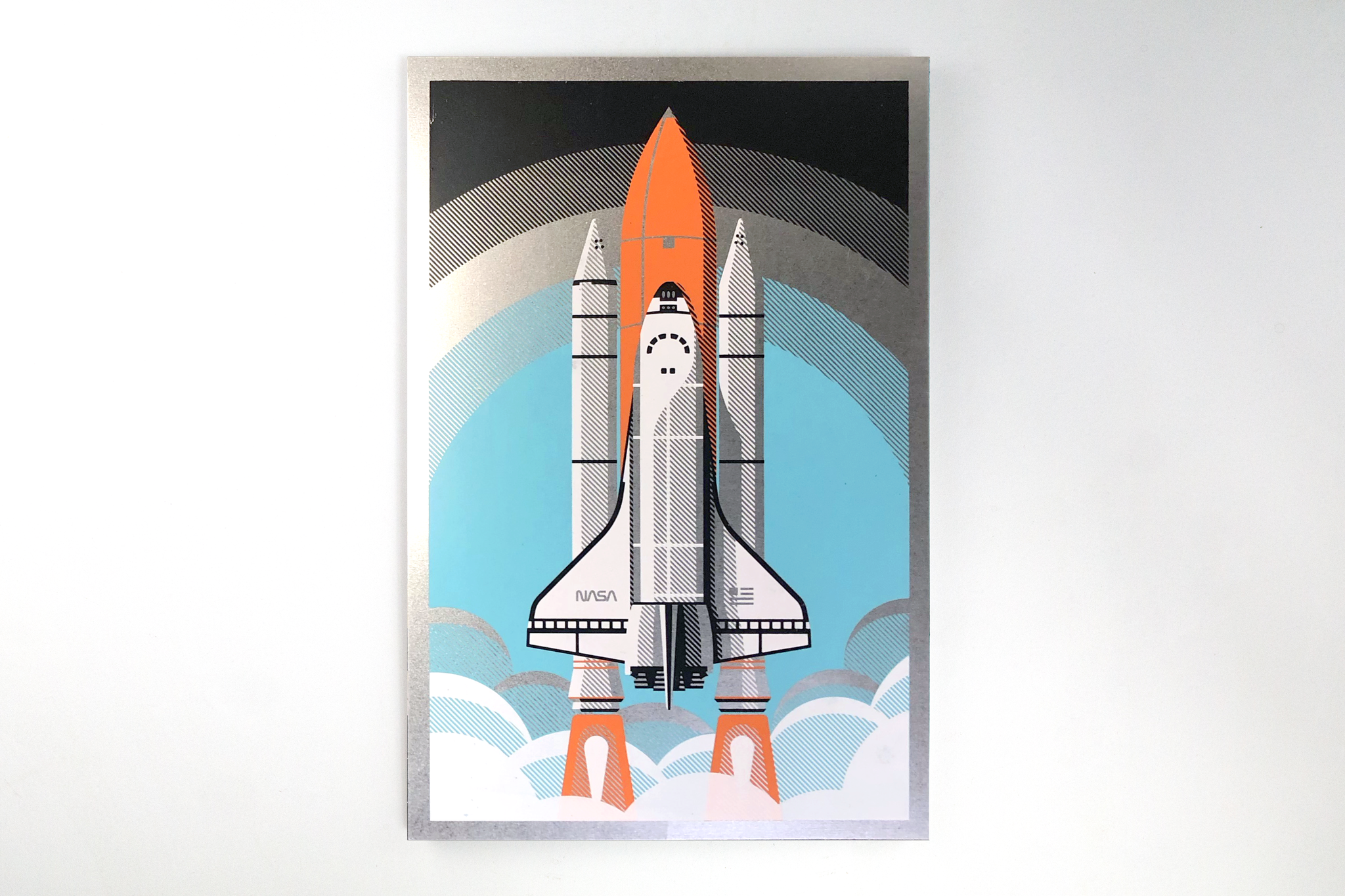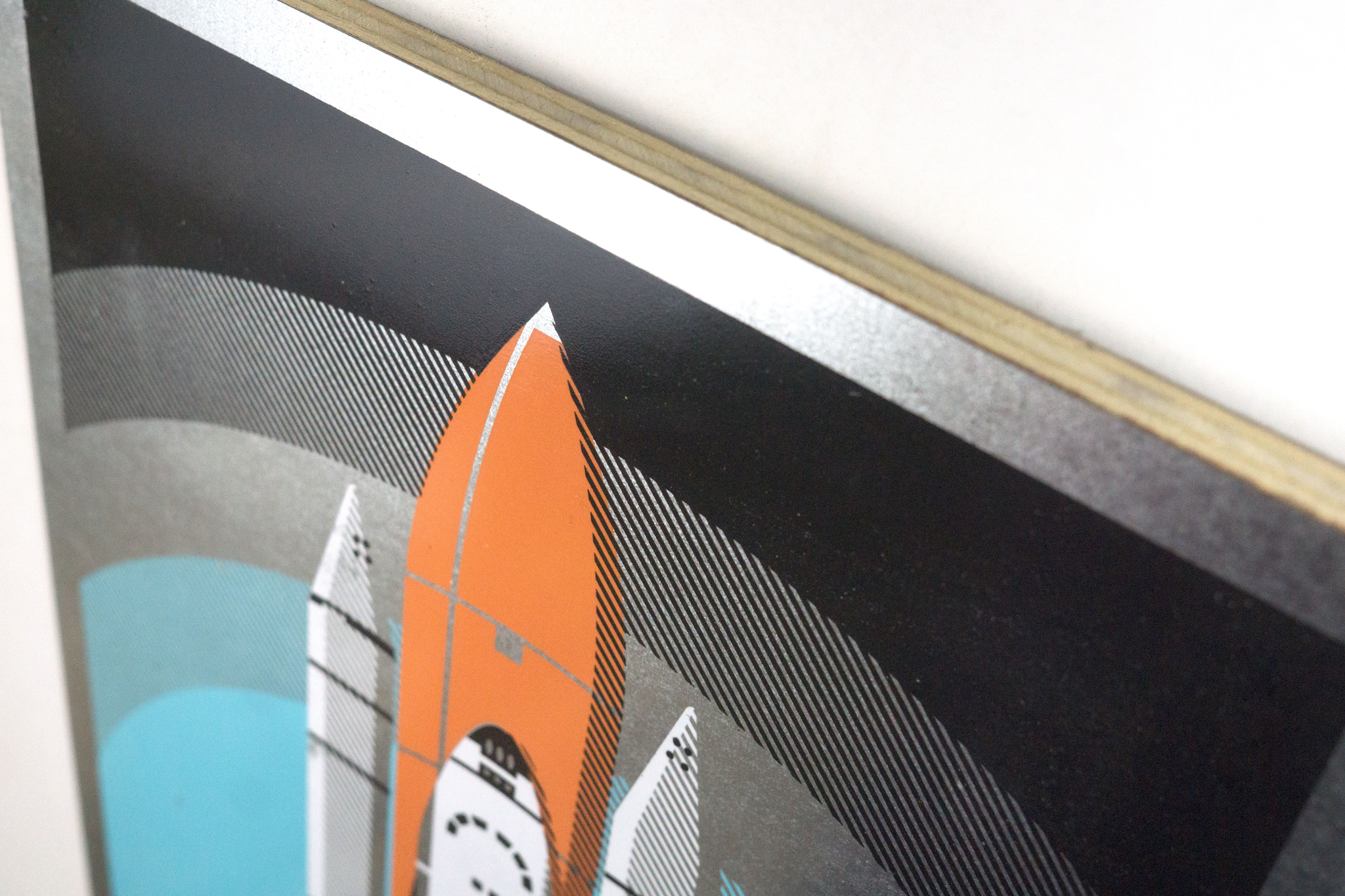 Space Shuttle on Sheet Metal
UPDATE: I've sold out of these, and they're kind of a pain to make, so I'm not planning on making any more. 
This design depicts one of NASA's Space Shuttles in mid-launch. It's a 4 color design printed directly on galvanized steel sheet metal. The print has a matte clear coat finish to help prevent scratches. 
The size of the piece is 12"x18" and comes mounted directly to a piece of 1/2 inch plywood, which has a recessed area for hanging. If you'd like to hang it yourself, I also sell just the print. 
I also make this print on paper.