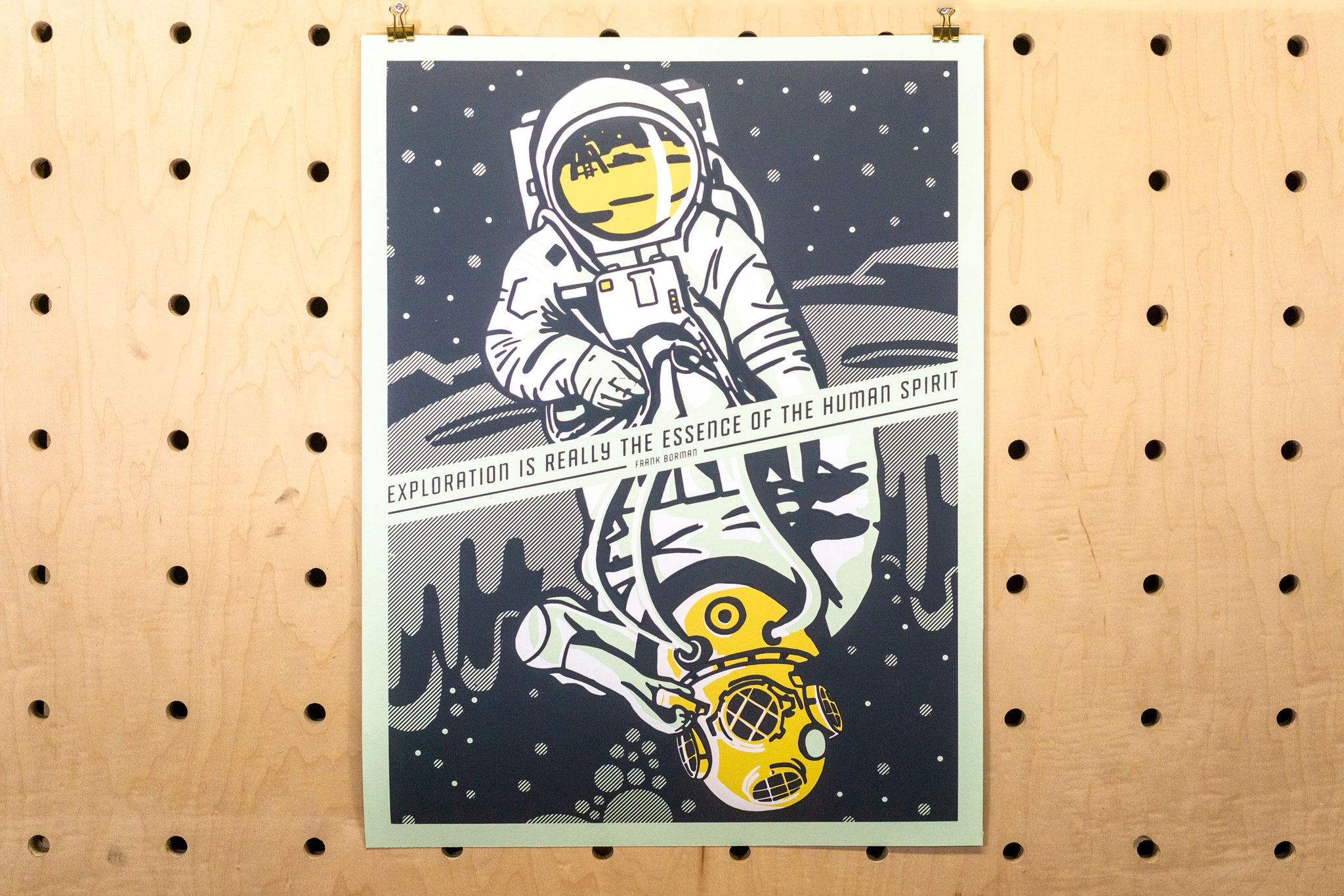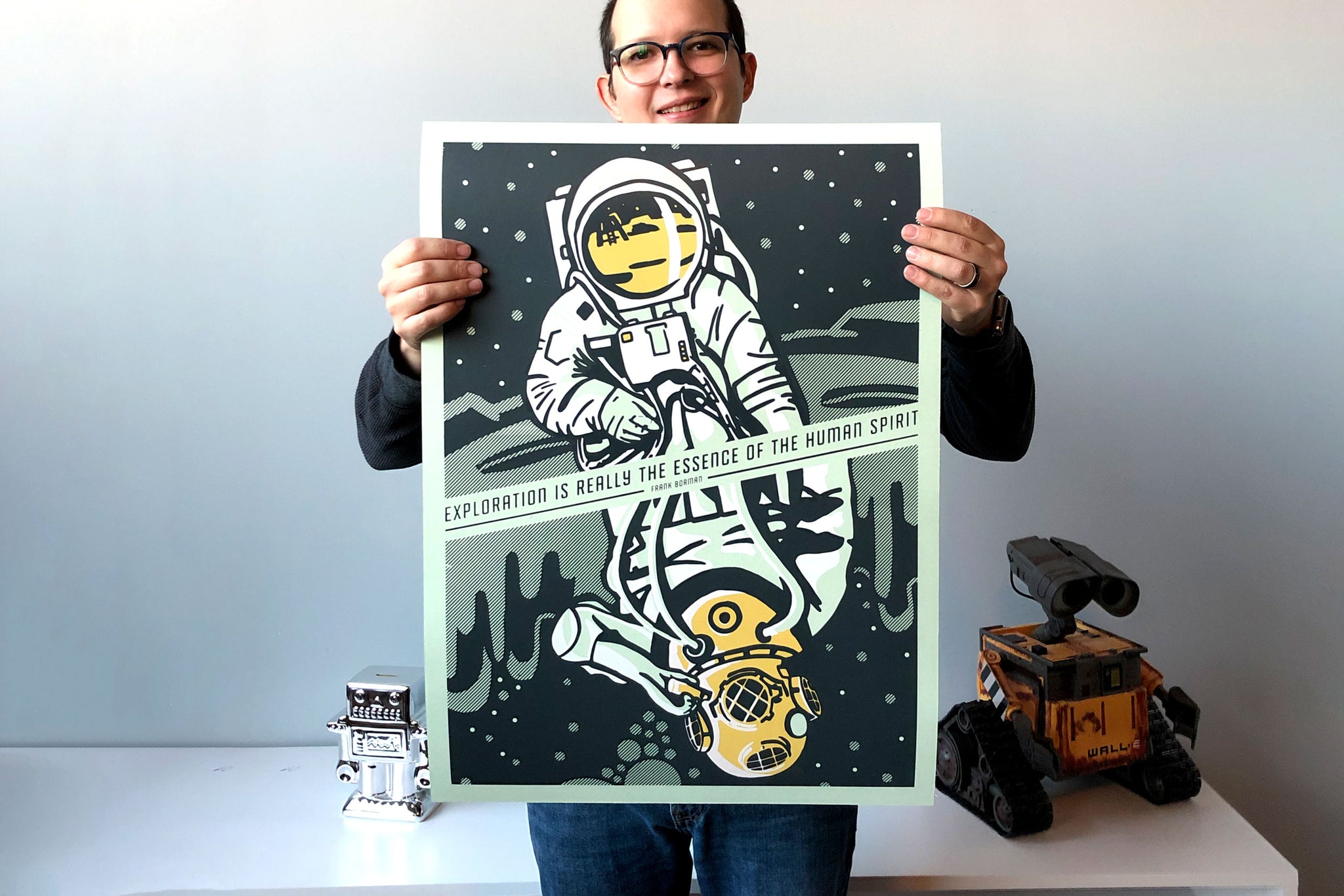 Human Exploration Poster
"Exploration is really the essence of the human spirit."
-Frank Borman
I wanted to do a design that conveyed the human desire to explore every possible place—the highest highs, and the lowest lows. The top image depicts an Apollo-era astronaut, while the bottom image depicts a WW1 era deep sea diver.
This print will only be available as a limited edition, and I've only made 30 of them. Each one is signed and numbered.
This is a 3 color print (Yellow, White, and Gray) on mint-colored poster stock. The print is 18 inches by 24 inches, which is a standard poster size.