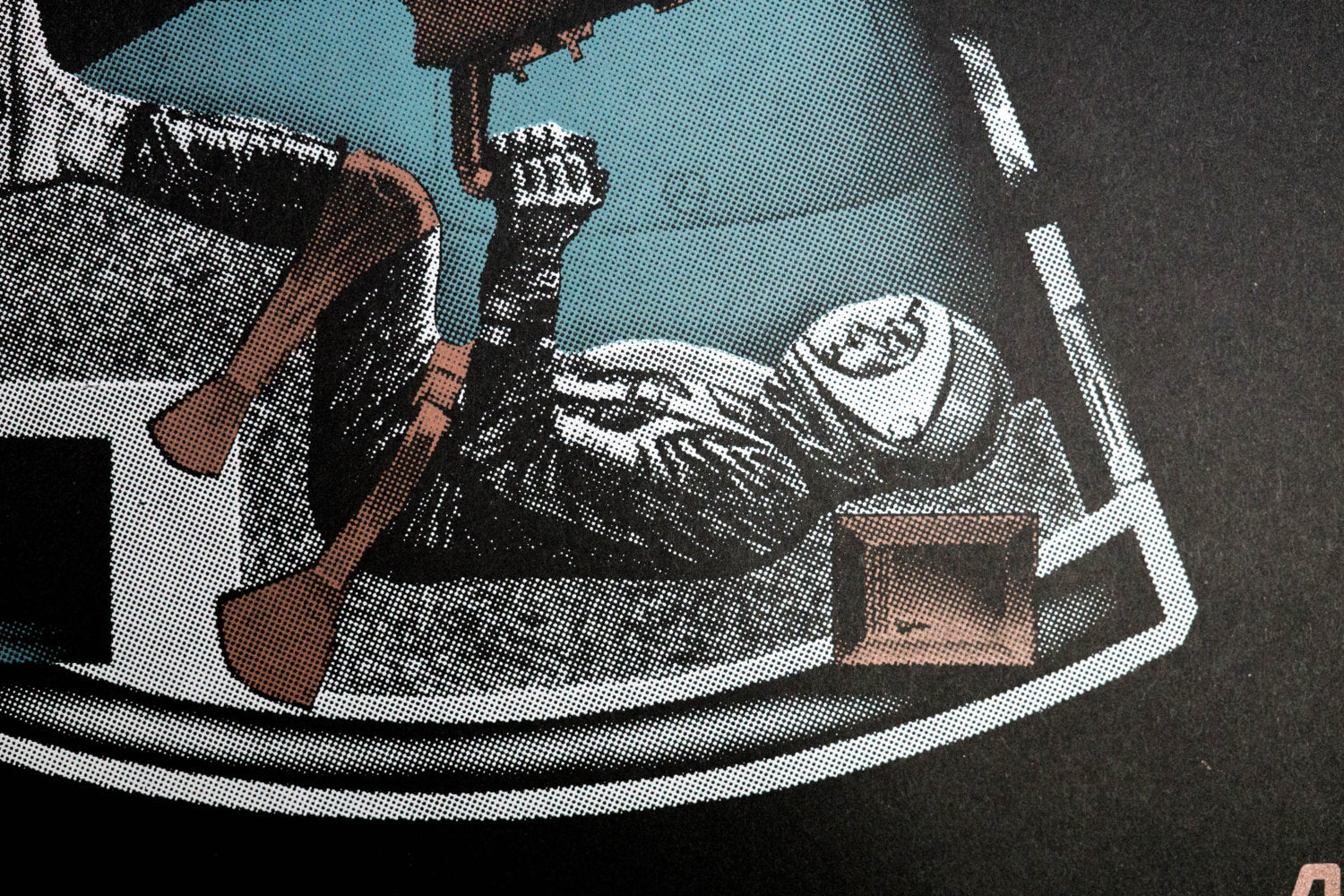 Project Mercury Capsule - Space Exploration Poster
At the dawn of the space race NASA set up the Mercury project. The Mercury Project space missions were designed by NASA, mostly to test if humans could survive in space. They were the later lead to the Gemini and Apollo missions. On May 15th 1961 astronaut Alan Shepard became the first American in space.

White Blue and Brown on Black poster stock (French Paper).

12.5 x 19" Silk Screen/Screen Printed poster. Frame not included.

Illustration from the NASA public domain archives.