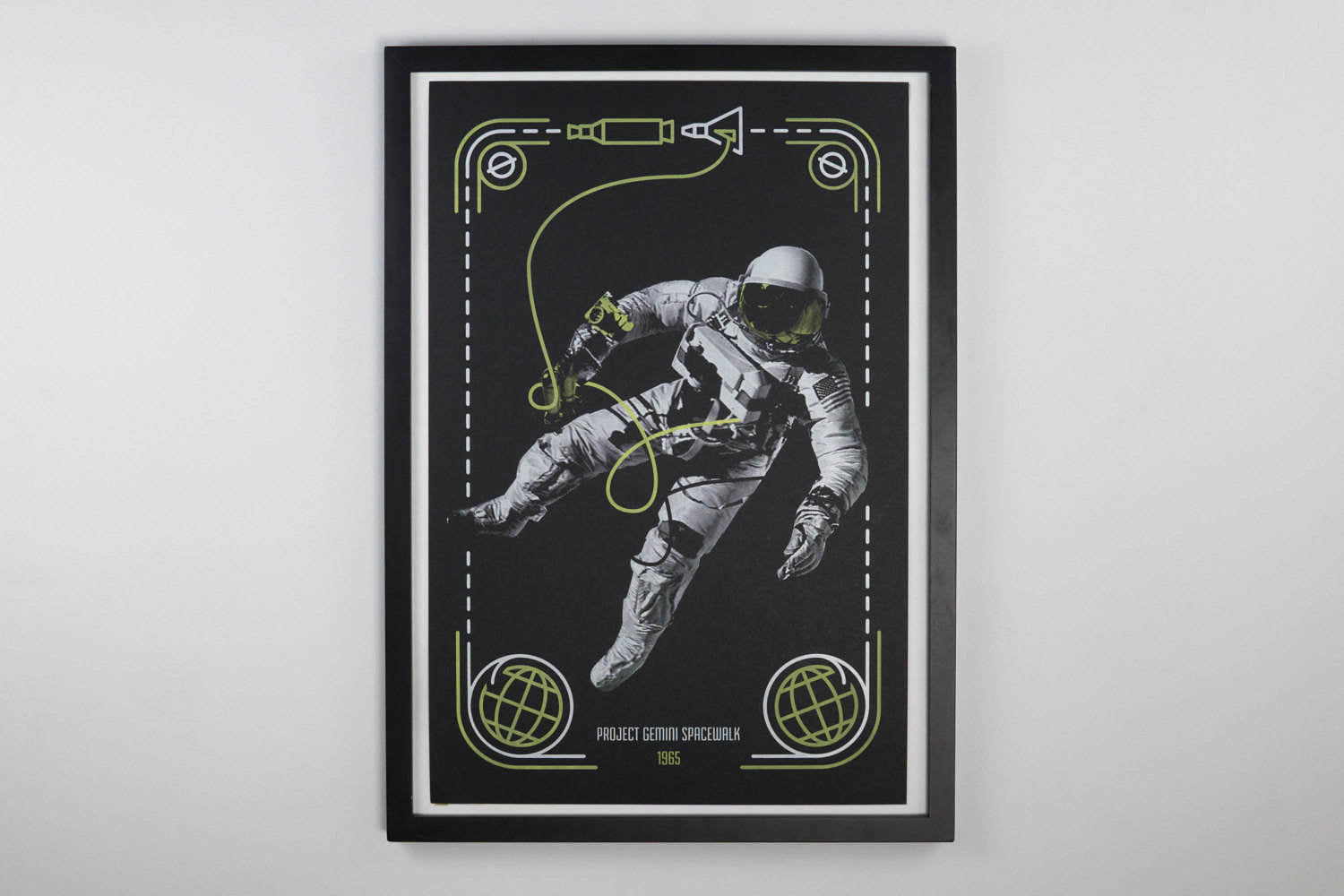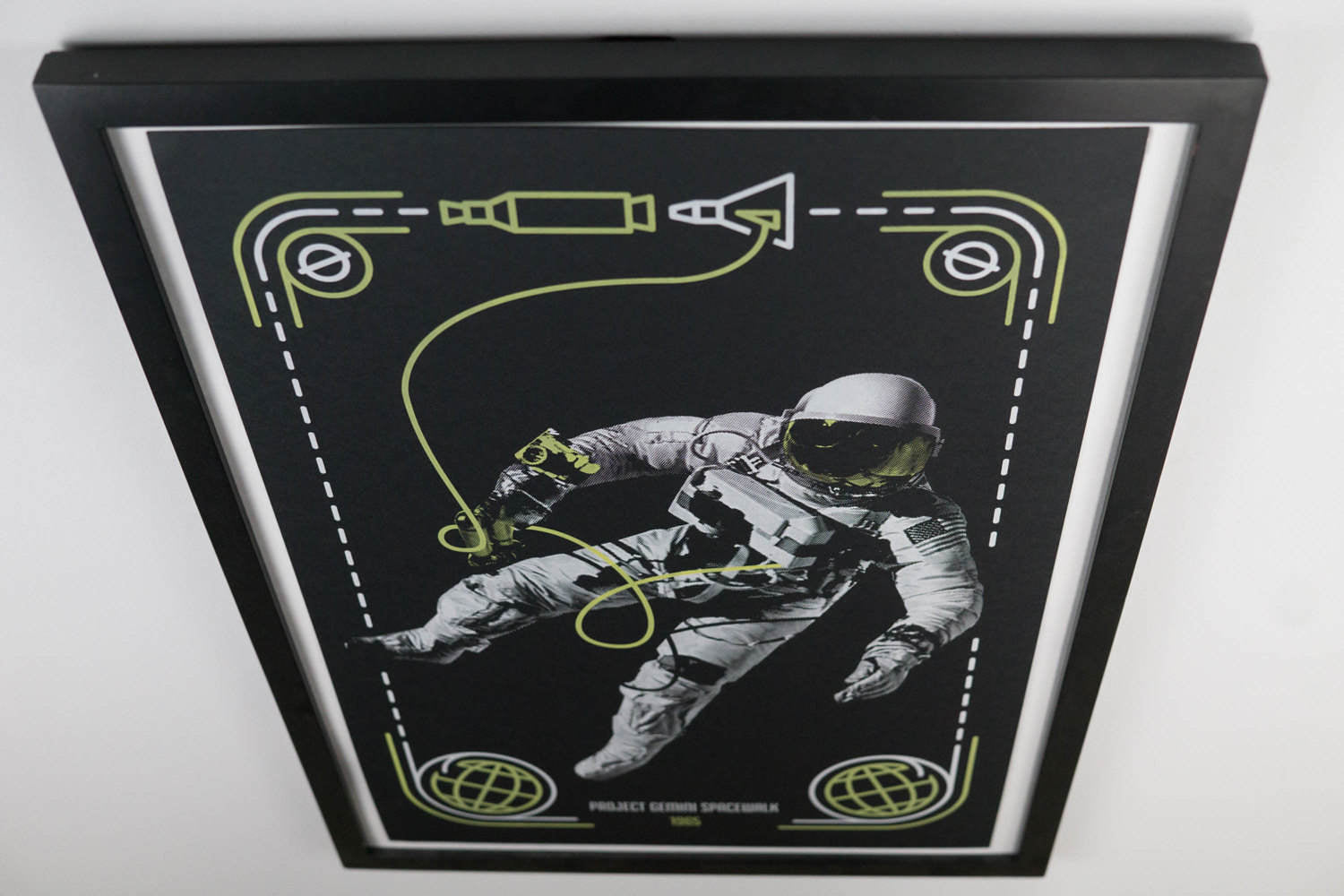 Project Gemini Spacewalk - Space Exploration Poster
After the success of the Mercury missions, NASA began the Gemini missions, which included docking two spacecrafts in space as well as spacewalks designed to prepare for the Apollo program, which would land humans on the Moon.

White and Yellow Ink on Black poster stock (French Paper).

12.5 x 19" Silk Screen/Screen Printed poster. Frame not included.

Photo from the NASA public domain archives.