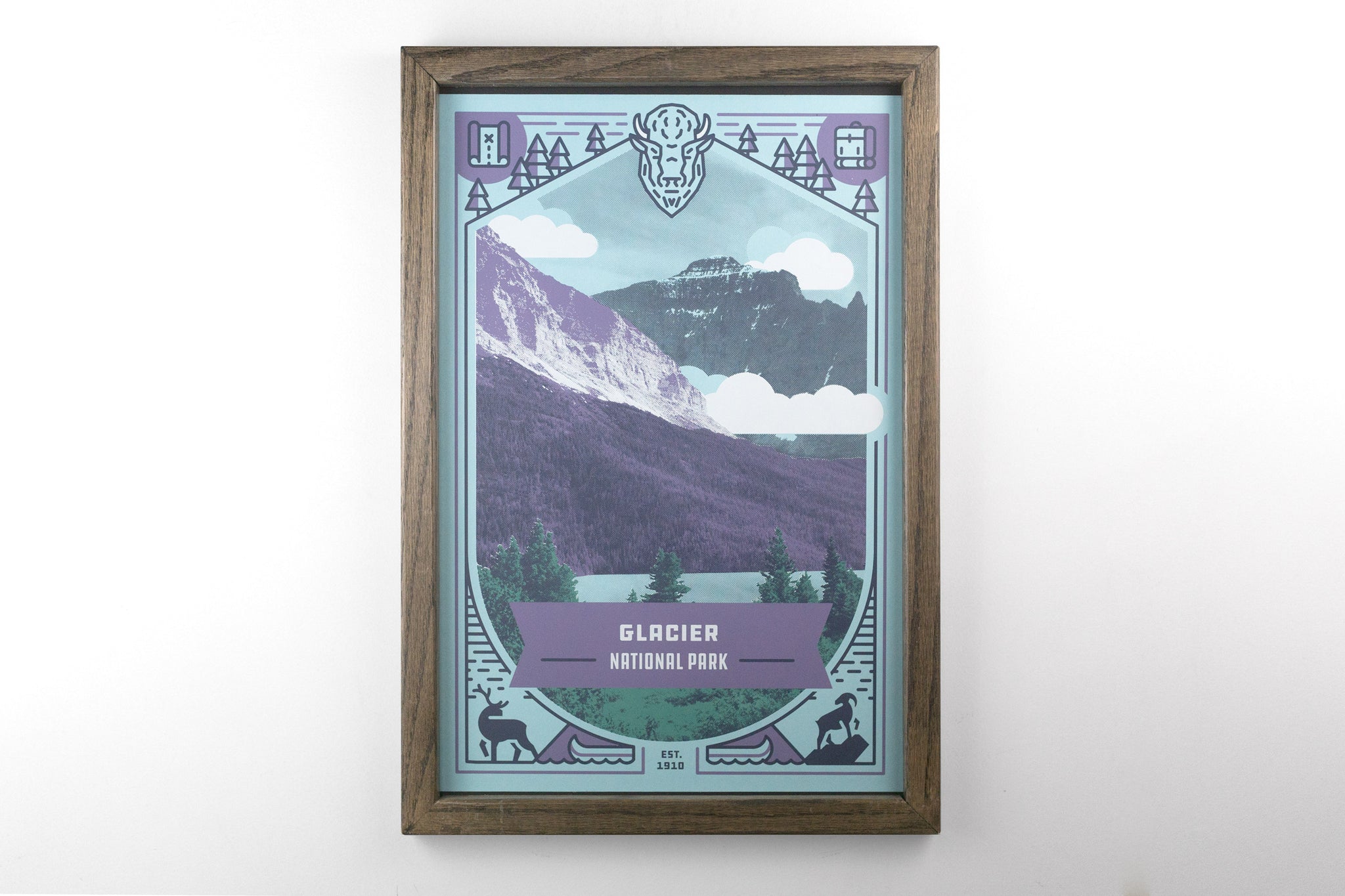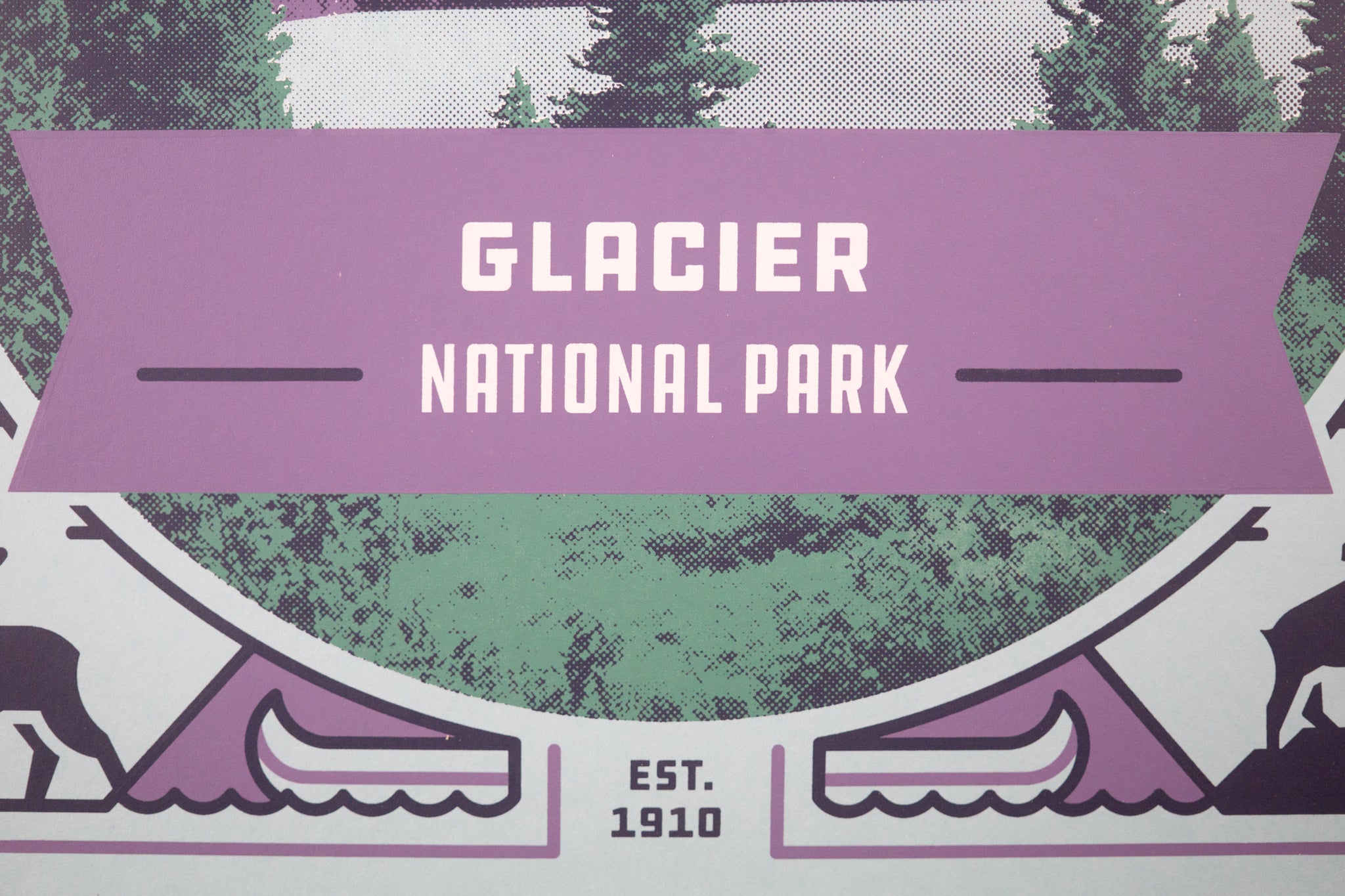 Glacier National Park Poster
This screen printed poster depicts a mountain range in Glacier National Park, as well as some park-specific icons, such as bighorn sheep, an elk, and a bison. This silk screened, screen printed poster of Glacier National Park is intended for wall decor. It is printed on French Paper. 

This is a perfect gift for anyone who is a fan of hiking, camping, canoeing, Montana or anything having to do with national parks.

This is the 5th in a series of 6 national park posters I am designing and printing.

The font is Aaron Draplin's DDC Hardware, a font distributed by Lost Type Co-op.

It uses White, Green, Purple and Navy inks on Blue Colored poster stock, manufactured by French Paper co.

12 x 18" Silk Screen/Screen Printed poster, which ships in a mailing tube.