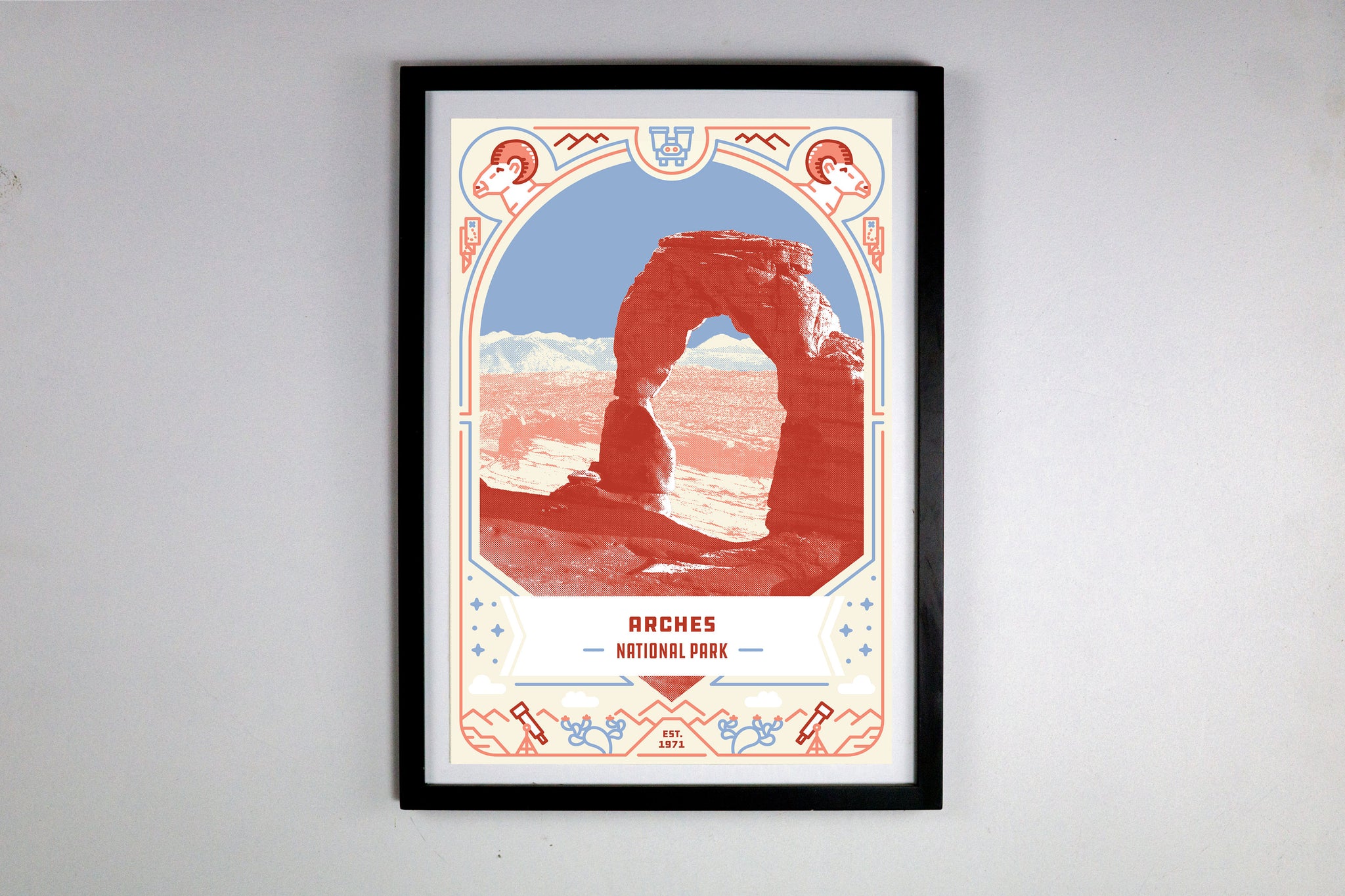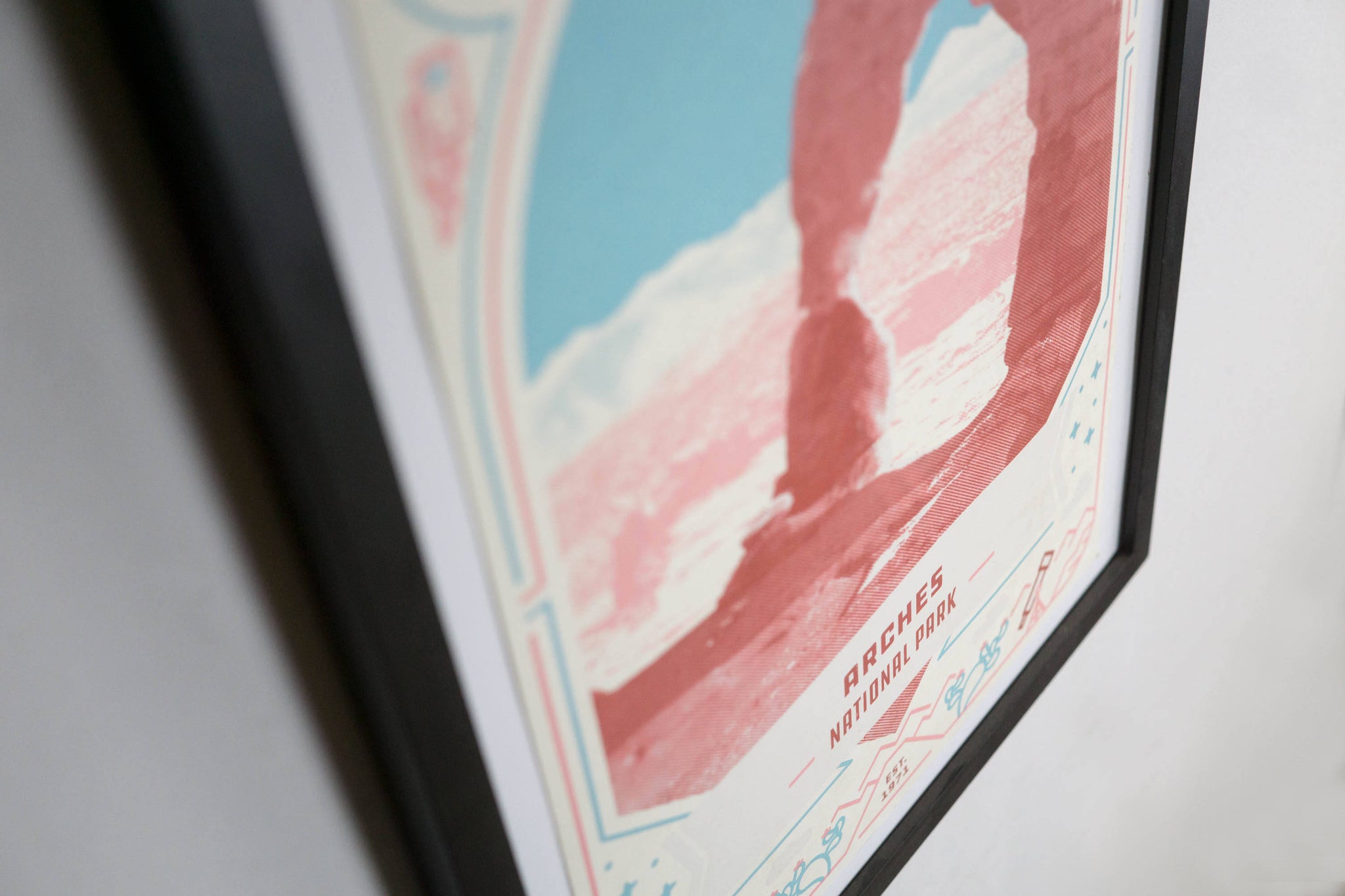 Arches National Park Poster
This screen printed poster depicts Delicate Arch in Arches National Park, as well as some park-specific icons, such as bighorn sheep, star gazing, prickly pear cactus. This silk screened, screen printed poster of Delicate Arch of Utah's Arches National Park is intended for wall decor. It is printed on French Paper.

This is a perfect gift for anyone who is a fan of hiking, the Rocky Mountains, Moab, Utah or anything having to do with national parks.

This is the 3rd in a series of 6 national park posters I am designing and printing in Summer of 2017.

The font is Aaron Draplin's DDC Hardware, a font distributed by Lost Type Co-op.

It uses White, Blue, Pink and Red inks on Cream Colored poster stock, manufactured by French Paper co.

12 x 18" Silk Screen/Screen Printed poster, which ships in a mailing tube.