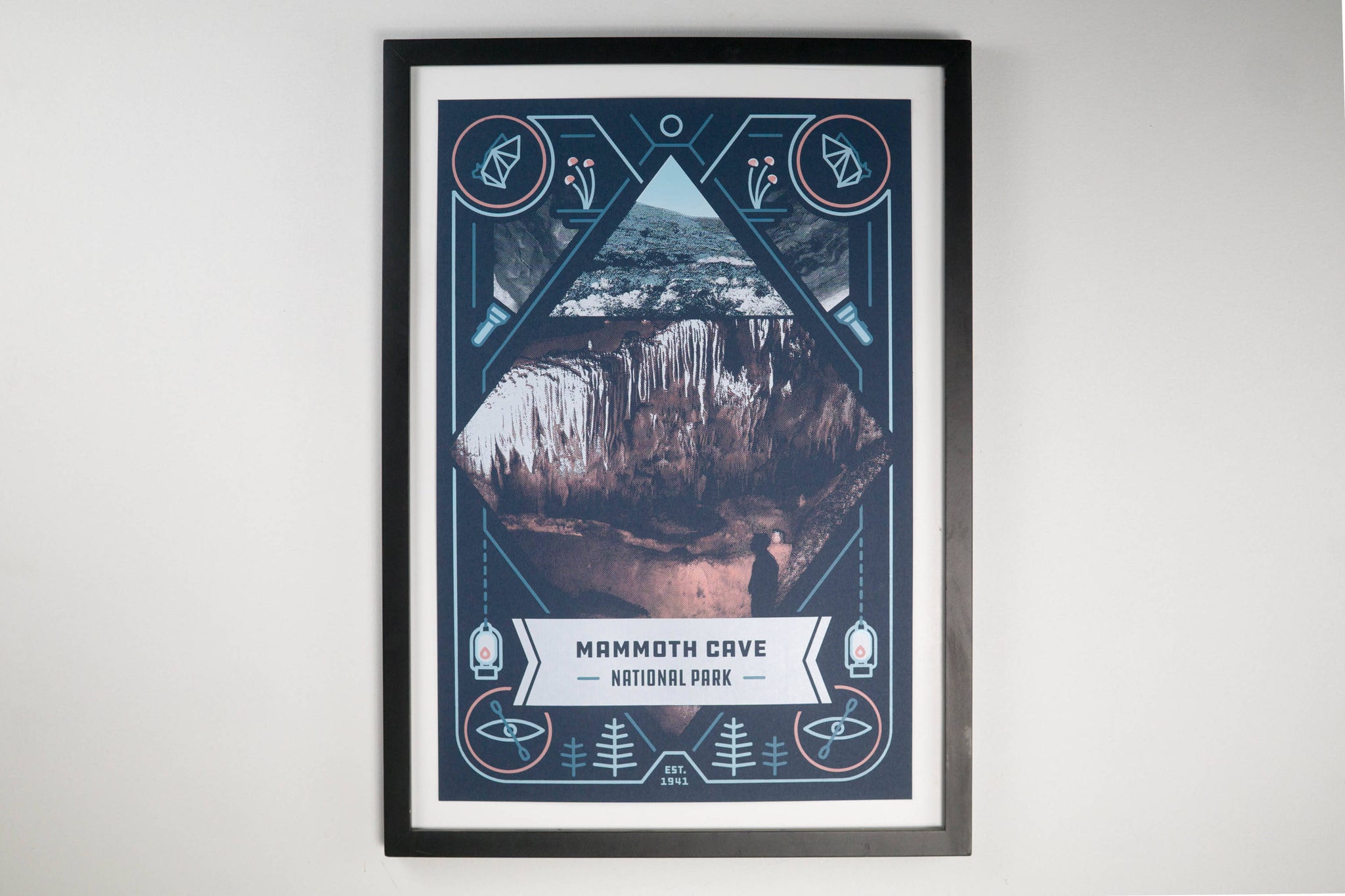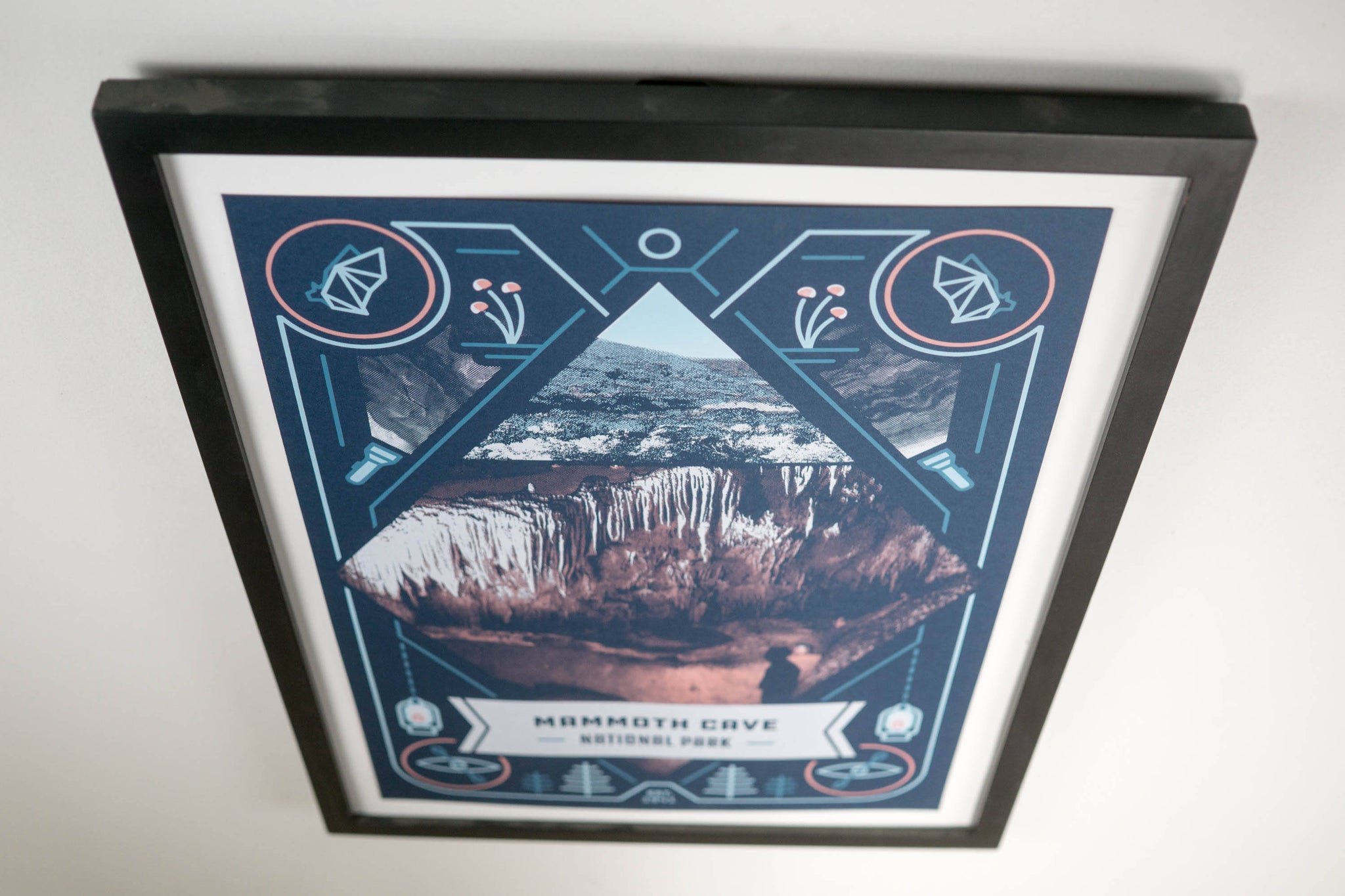 Mammoth Caves National Park Poster
This poster depicts the stalactites on the roof of a cave inside Mammoth Cave National Park, as well as some park-specific icons, such as an Indiana Bat, some canoes and some wild mushrooms. This geometric silk screened, screen printed poster of the Appalachian mountains of Kentucky is intended for wall decor. It is printed on French Paper.

This is a perfect gift for anyone who is a fan of exploration, spelunking, Louisville, Kentucy or anything having to do with national parks.

This is the 2nd in a series of 6 national park posters I am designing and printing in Summer of 2017.

The font is Aaron Draplin's DDC Hardware, a font distributed by Lost Type Co-op.

It uses White, Light Blue, Dark Blue and Pinky Orange inks on Navy Blue poster stock, manufactured by French Paper co.

12 x 18" Silk Screen/Screen Printed poster, which ships in a mailing tube.