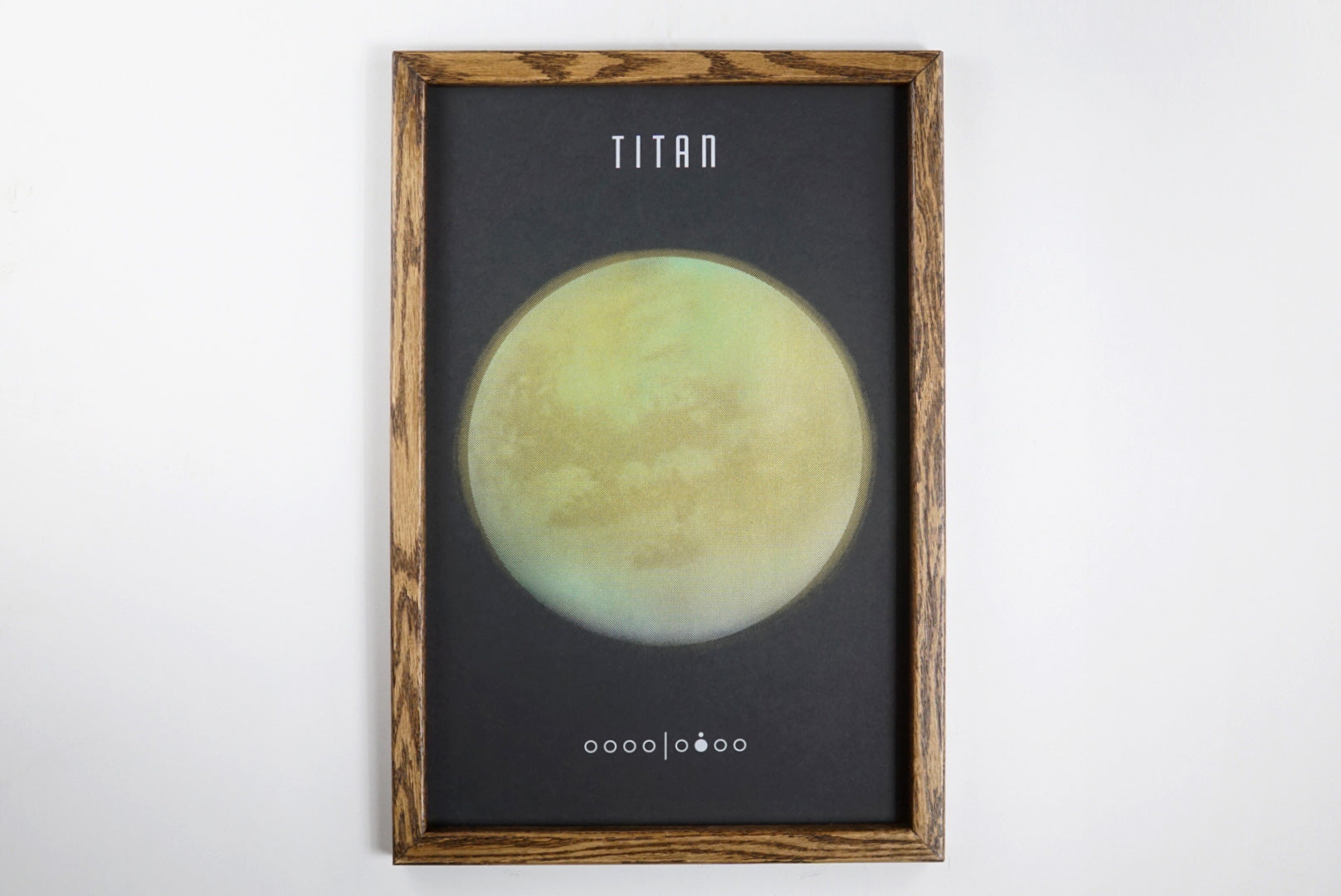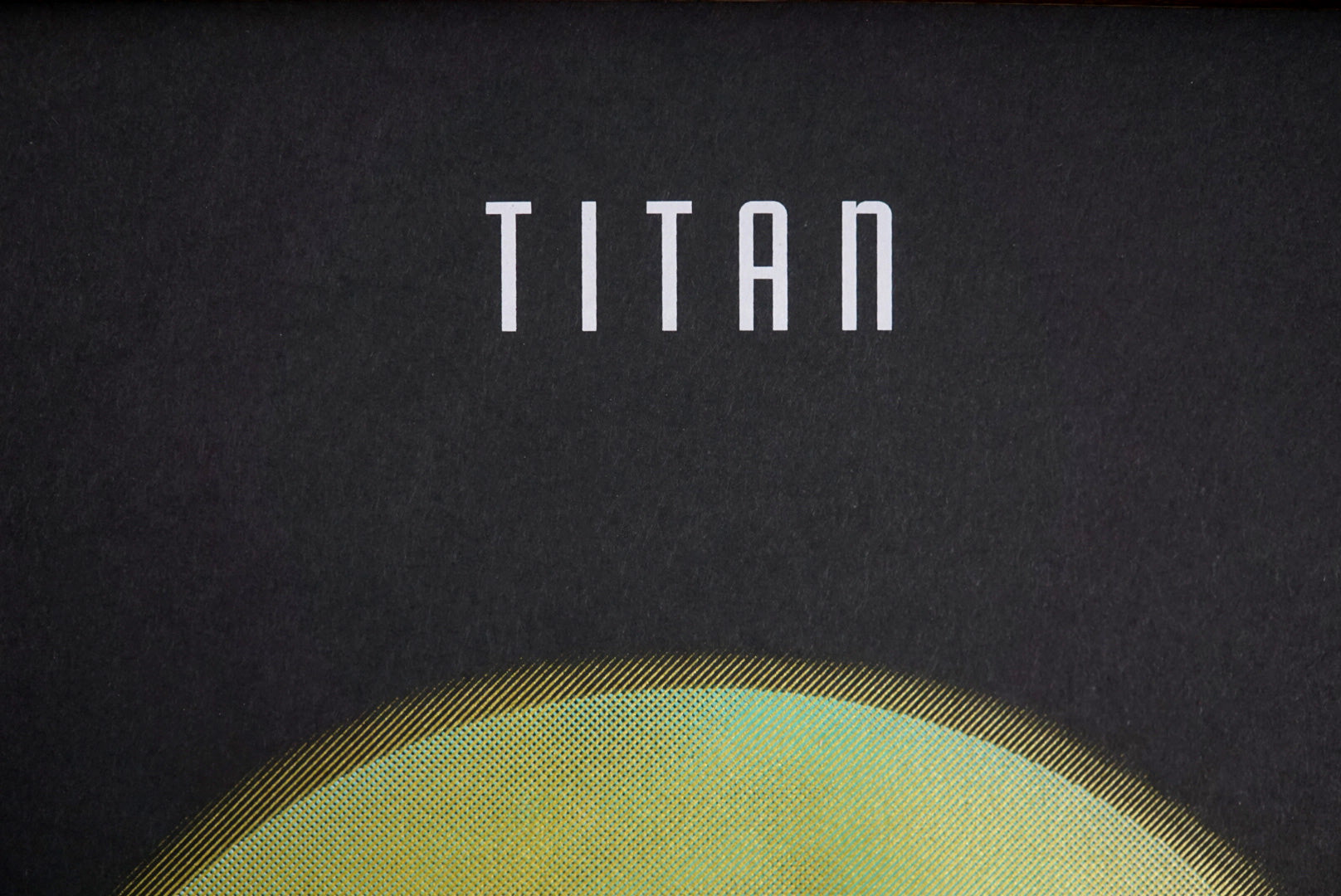 Titan Poster
Titan is Saturn's largest moon and is the second largest moon in our solar system. If it were not orbiting Saturn, Titan could be considered a planet as it is larger than Mercury. Titan is covered with a thick atmosphere that some consider to be similar to that of early Earth.
This poster is printed with both metallic and glow-in-the-dark ink! The surface of the planet is green and glowy, while the atmosphere is a metallic gold.
White, Gold and Glow-in-the-dark ink on black poster stock (French Paper).

12.5 x 19" Silk Screen/Screen Printed poster.