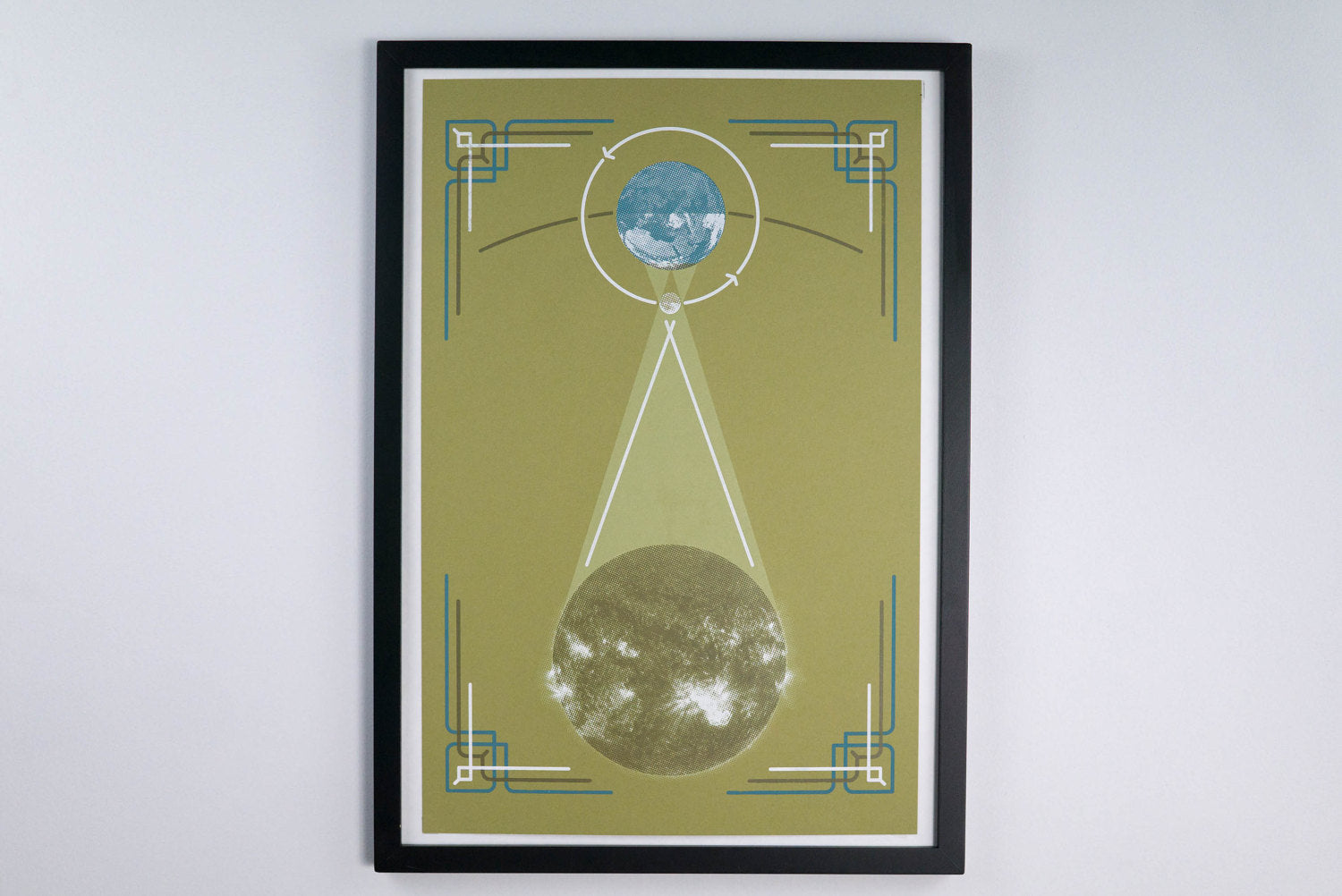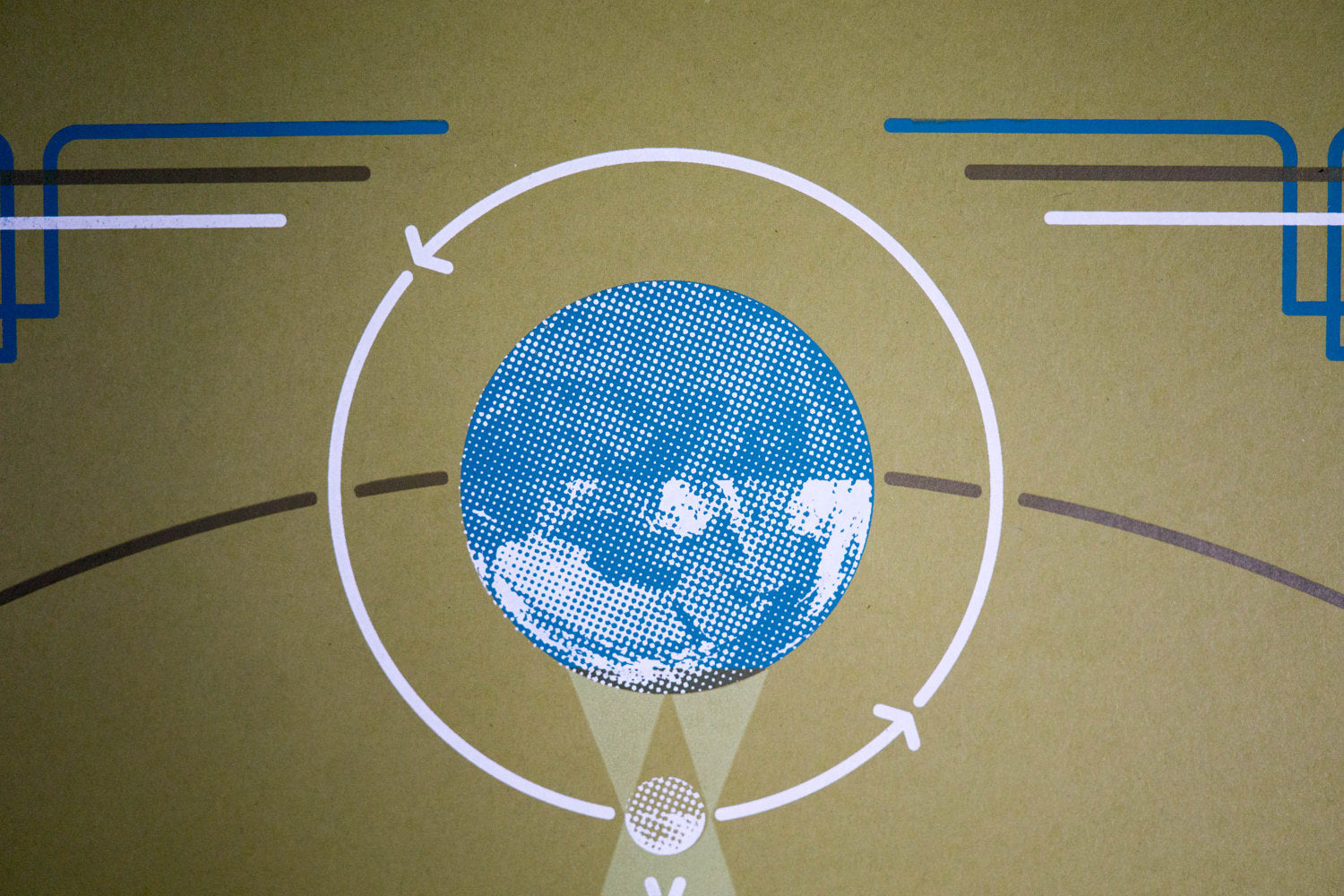 Solar Eclipse - Astronomy Poster
As seen from the Earth, a solar eclipse is a type of eclipse that occurs when the Moon passes between the Sun and Earth, and the Moon fully or partially blocks the Sun. In a total eclipse, the disk of the Sun is fully obscured by the Moon.

Once upon a time I was falling in love
But now I'm only falling apart
And there's nothing I can do
A total eclipse of the heart

Tan, Blue-Grey, Dark Tan, and White ink on Factory Green poster stock (French Paper).

12.5 x 19" Silk Screen/Screen Printed poster.