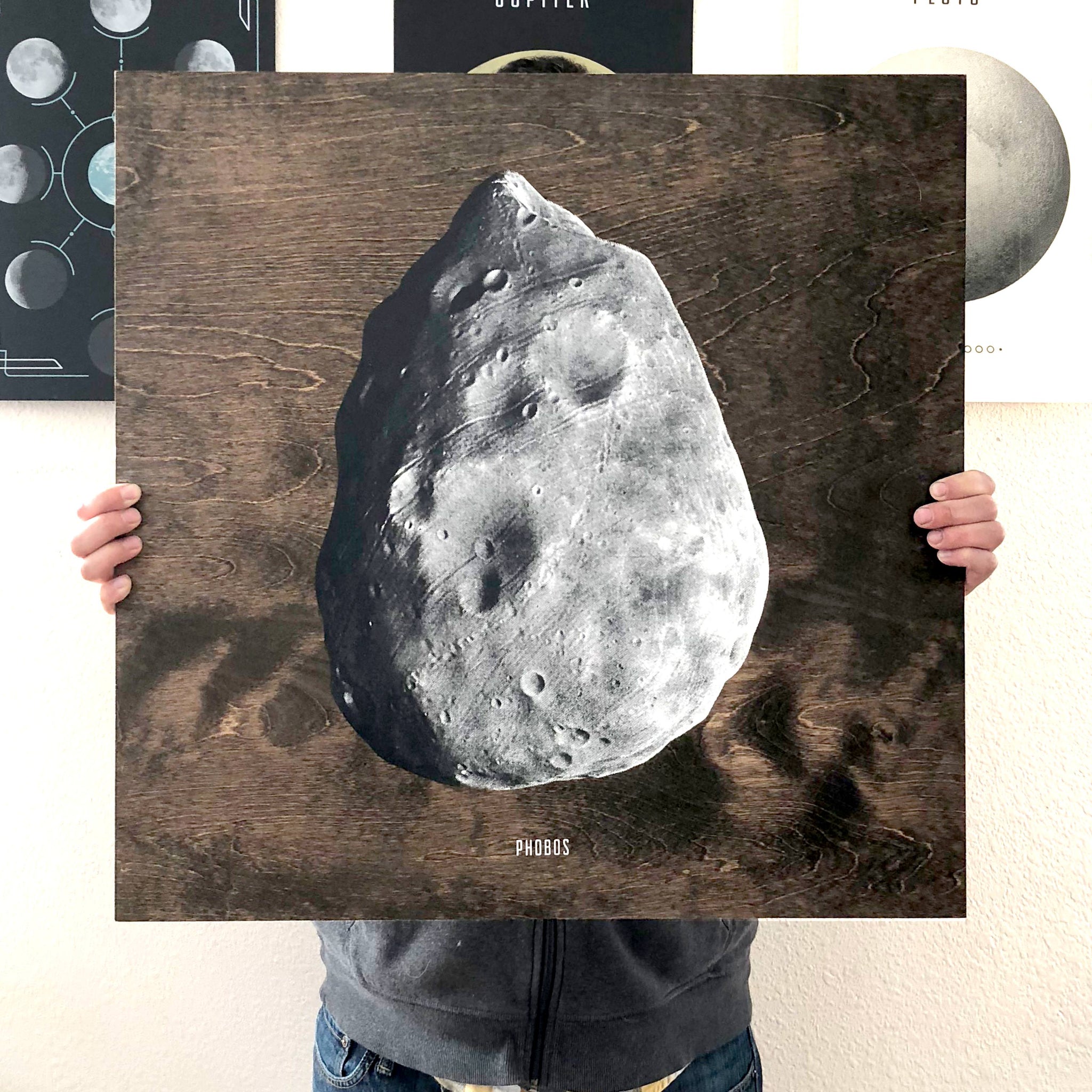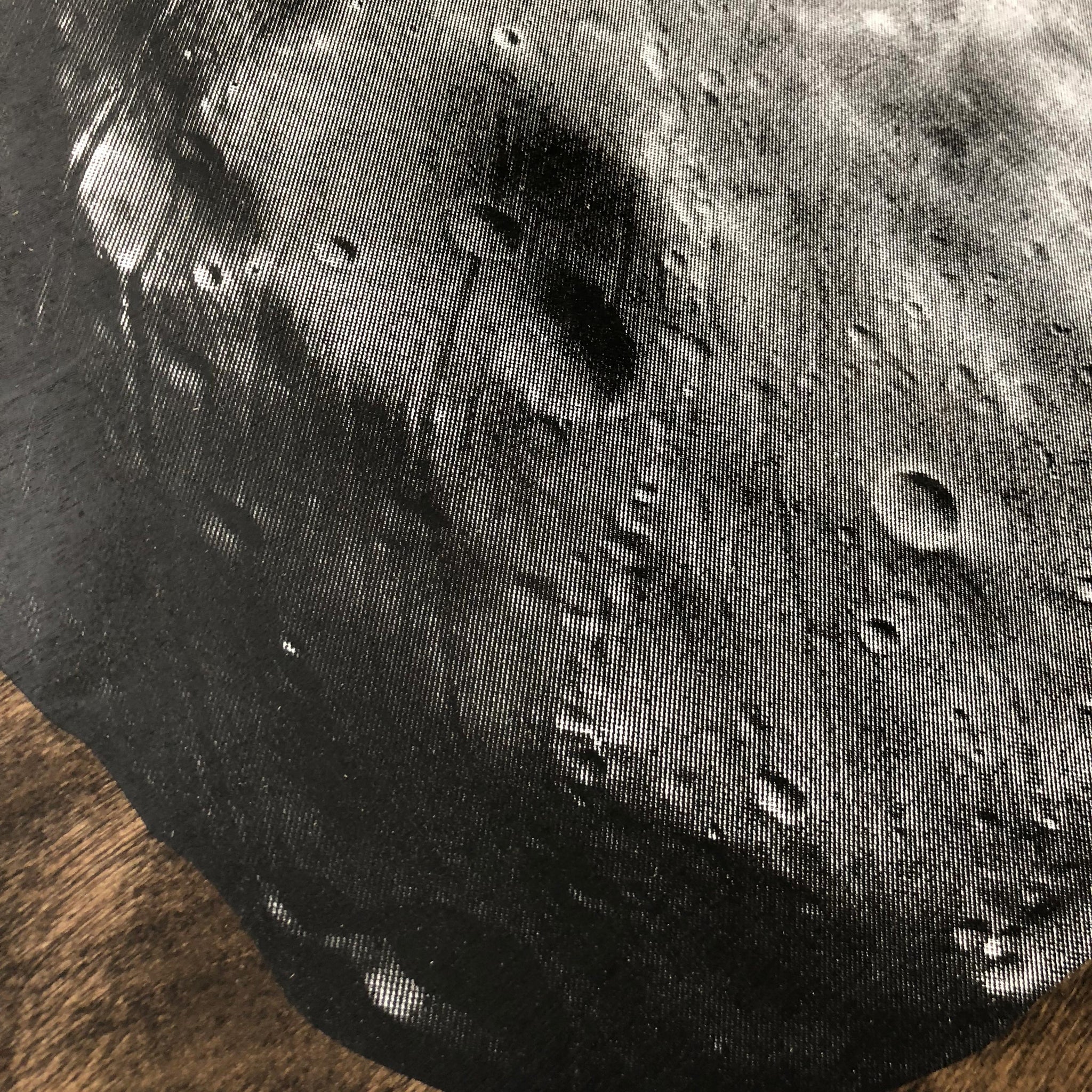 Phobos Print on Wood
Mars's first moon, Phobos, is considered a doomed moon. Eventually, the gravity of Mars will cause the moon to crashland into its surface.
This is a black and white screen print on stained plywood. The prints come with a hanger installed. 
This print comes in two sizes: 
13x13"
23"x23"