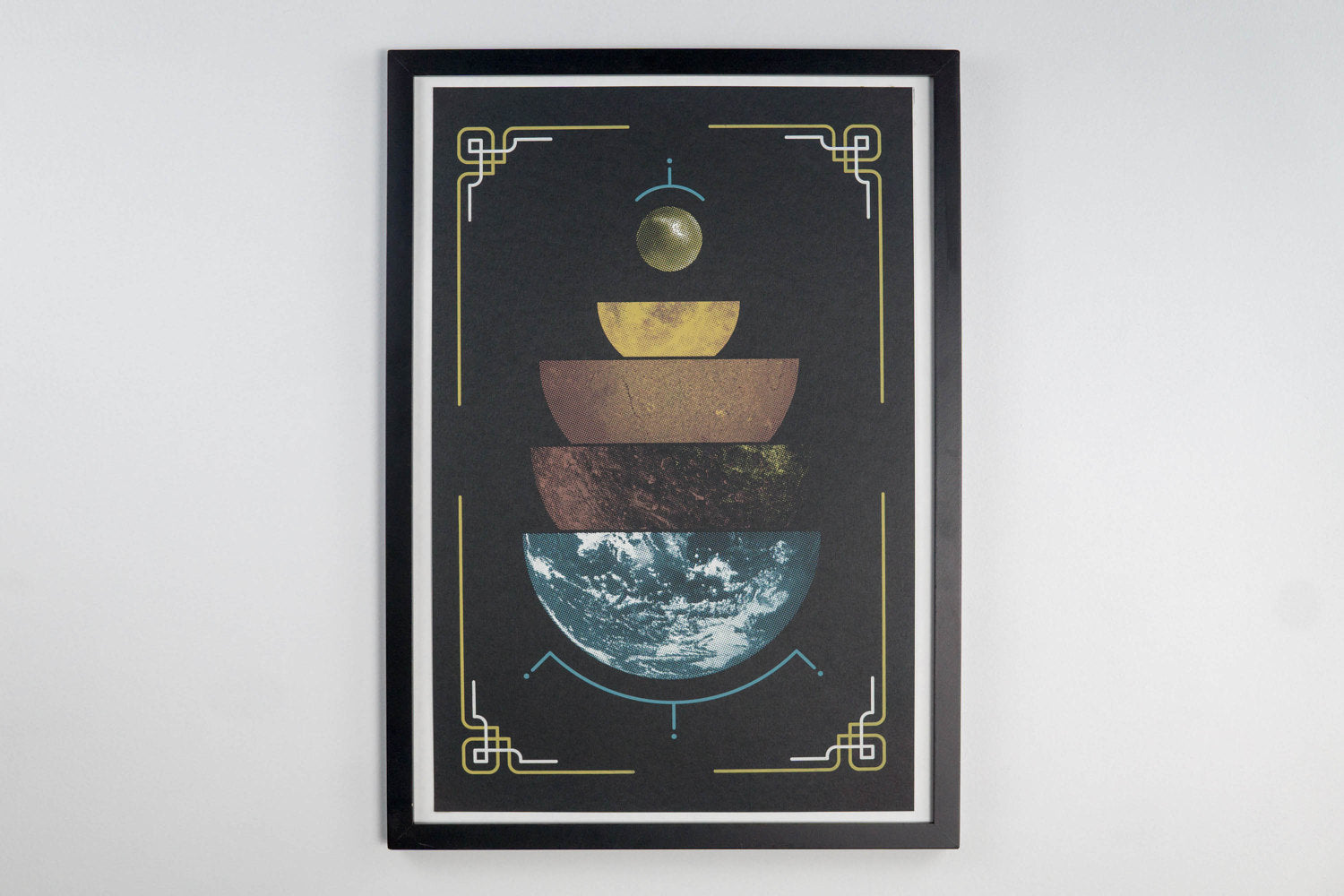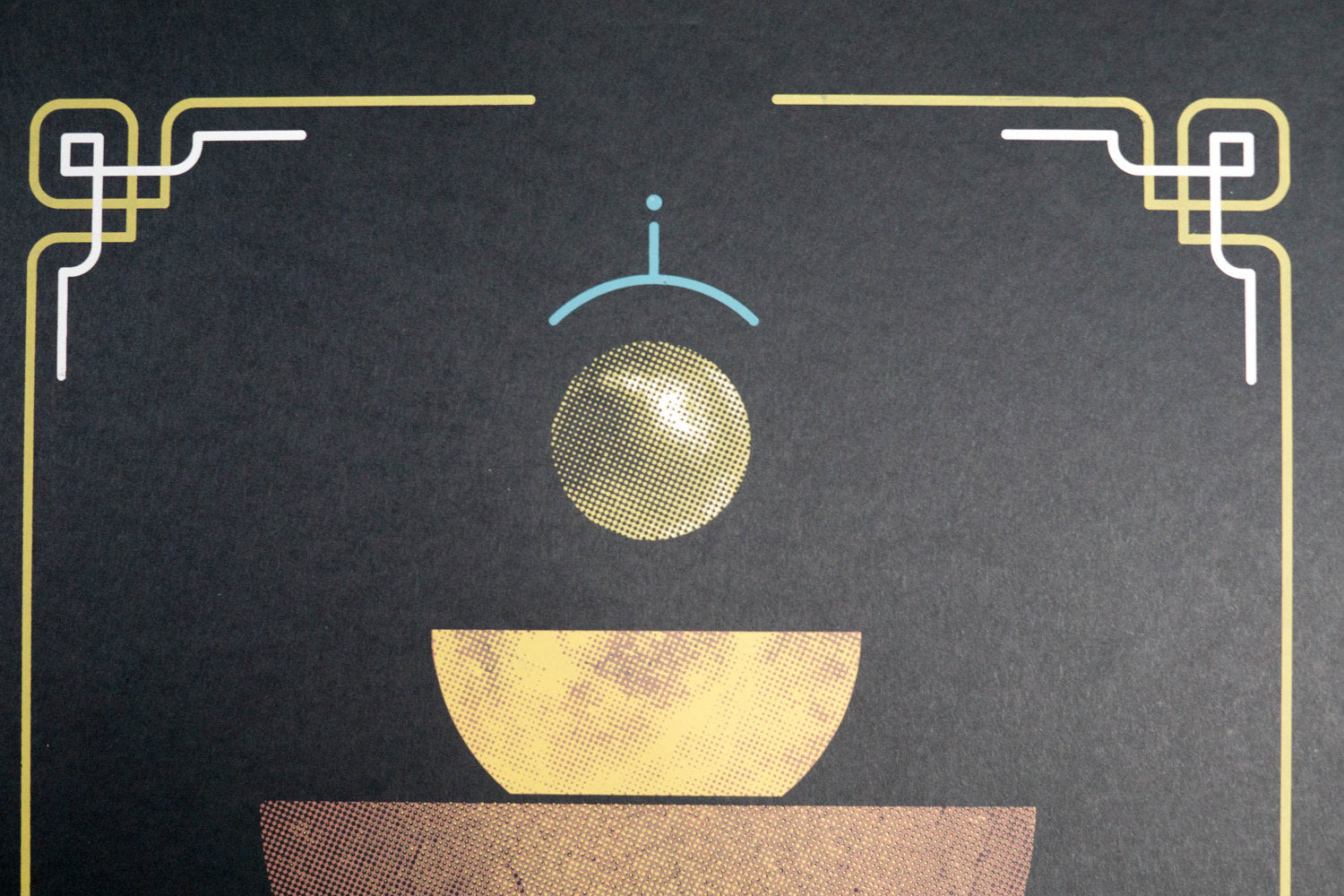 Layers of the Earth - Science Poster
The Earth's topmost layer, called the crust is what we live on. It's between 5-25 miles thick. The crust is the only layer that scientists can study first hand.

The layer under the crust is called the mantle. The mantle of the earth is solid rock, but amazingly it can be moulded, just like play dough, however it's made of molten iron which is up to 4,000 degrees Fahrenheit, so you don't want to touch it.

The innermost layer of the Earth is a bit like a solid lead ball, which is about 1,500 miles thick. It's between 9,000 and 13,000 degrees Fahrenheit.

White, Blue-Grey, Brown, and Yellow on Black poster stock (French Paper).

12.5 x 19" Silk Screen/Screen Printed poster.